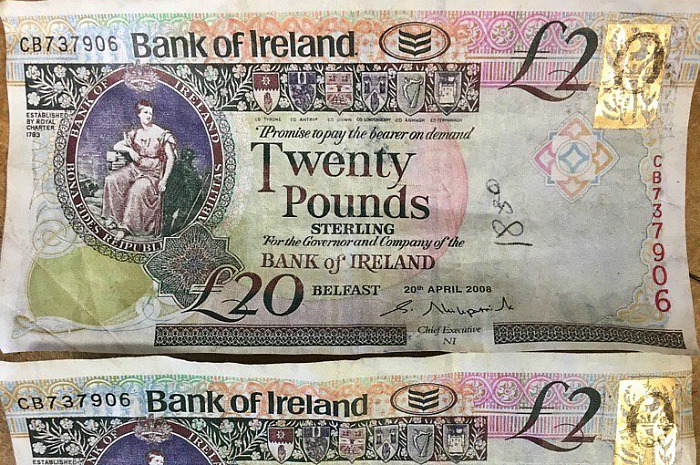 Police in Nantwich are warning town centre traders after counterfeit money was used in shops.
Reports suggest counterfeit £20 notes were used at several locations.
A spokesman said: "Please be aware of counterfeit notes being used in town today."
One charity shop employee in the town said today the store was £40 down.
She said: "Warning to all shop keepers in Nantwich today.
"Two young Irish males, using counterfeit £20 Irish notes. The Police are aware, but be on your guard. Our charity shop is £40 down."
Anyone with information should contacts Cheshire Police in 101.
(pic courtesy of @PoliceNantwich)