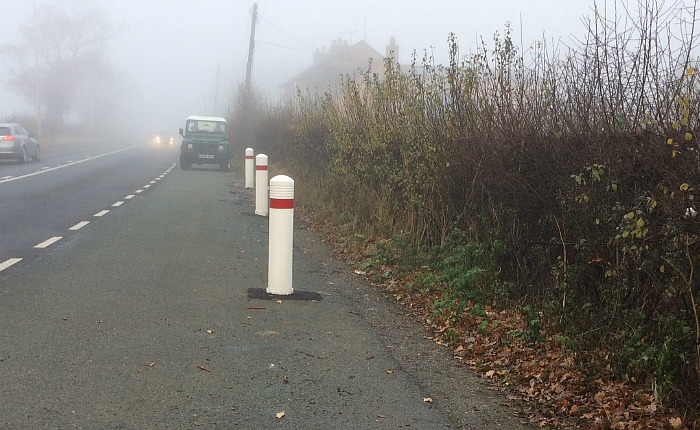 Mucky truckers have been blocked by council chiefs from parking in a Nantwich lay-by and defecating in a field near homes.
Lorry drivers had been using the parking area off the A530 Middlewich Road close to the Rising Sun pub as a stopover.
But residents living in houses just a few yards away complained after seeing a number of drivers using the field next to the lay-by as a toilet.
Now the council has put a stop to it by installing bollards along the 50m-long parking area, so only cars can stop there.
A friend of one resident, living close to the lay-by in Wistaston, said: "The bollards were positioned due to complaints from local residents about lorry drivers defecating on the adjacent land whilst parking overnight.
"There is now only sufficient space for cars to park in this lay-by.
"I understand there has been a similar problem on the Nantwich bypass lay-by, but I'm not aware of any plans to stop lorry drivers parking in it."
It's believed the area is a popular overnight stop for lorry delivery drivers dropping off parts at factories and warehouses around the area.
A spokesman for Cheshire East Council told Nantwichnews: "The area off the A530 was not an official lay-by, just a hard surface area.
"It was agreed, following reports from residents, to install bollards there to stop HGV drivers engaging in anti-social behaviour."
He added the Nantwich lay-by was an official parking area and that there were no plans for erecting bollards or preventing lorries from using it.