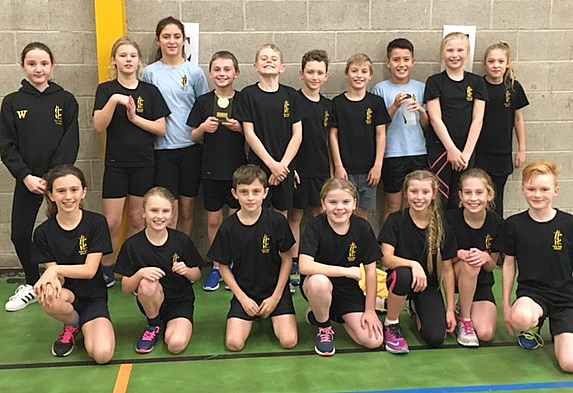 Pupils at Pear Tree Primary in Stapeley are celebrating a hat-trick of successes in three different sports.
The youngsters won competitions and a new trophy in dodgeball, football and sportshall athletics in just a few days.
Lucy Newman, Pear Tree sports co-ordinator, said: "We have enjoyed a golden time in the past week!
"Our Dodgeball team won the first Nantwich school competition with pupils from the top juniors taking part.
"My colleague Katy Swan led the team and it was a fantastic competition organised by our sport's partnership."
The day after, Pear Tree boys football team went to Nantwich Town and won a quarter and semi-final competition to make it through to the area finals in December.
"And then we headed to Malbank School for our group heat for the area Sportshall athletics competition and finished a great week by winning both the Year 3 and 4 team event and the Year 5/6.
"It was extremely close and all the schools did a tremendous job, it went right to the wire with the Year 5/6 boys, just beating Highfields in the very last race of the event.
"We had trained hard and the children have been rewarded for their dedication.
"Special thanks has to go to the tremendous support we have from parents, particularly Kay Leydon who helps train the team."
Pear Tree headteacher Boo Edleston added: "Ten years ago I was working at Sound Primary School and Sportshall athletics was always a highlight of the sporting competitions for the local primary schools.
"I was thrilled to return to Nantwich as a head and see Pear Tree pupils do the whole school proud with their tremendous performance.
"It capped off a great sporting week!"