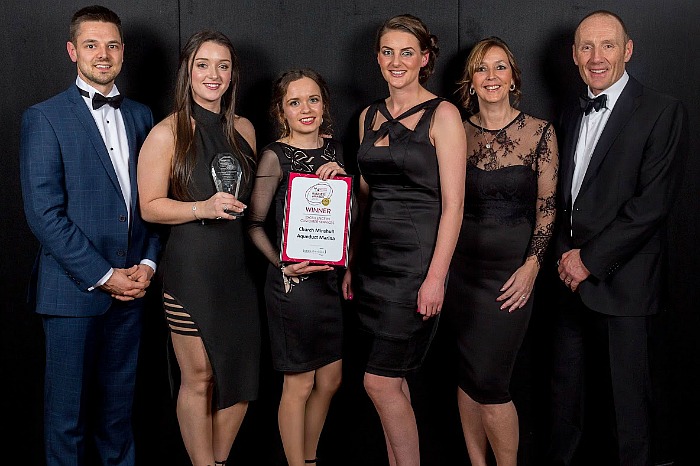 Aqueduct Marina near Nantwich has won South Cheshire Chamber's Excellence in Customer Service Award 2016.
Bosses at the venue, in Church Minshull, received the gong from Jones Sheridan at the award ceremony at Crewe Hall.
The marina was short-listed as one of three finalists alongside Barebones Marketing and Construction Links.
Robert Parton, Marina Director, said: "We were absolutely delighted with the result which acknowledges the hard work of all staff."
And Bernie McCrae, Aqueduct Marina marketing and communications co-ordinator, added: "As a business we really pride ourselves on looking after our customers.
"We hope this award will help people to recognise the quality of our services, while improving our reputation and brand image."
The South Cheshire Chamber awards ceremony was attended by more than 200 VIPs, entrepreneurs and civic dignitaries.
Awards were presented in ten categories – Contribution to the Community, Apprentice of the Year, Health and Wellbeing, Excellence in Customer Service, Exporter of the Year, Employer of the Year, Young Business Person of the Year, Start-up Business of the Year, Small Business of the Year and Large Business of the Year.
Four staff members, Bernie McCrae, Sarah Rayner, Accountant, Julie Beedham, Receptionist and Holly Critchley, Galley Café Manager, represented Aqueduct Marina.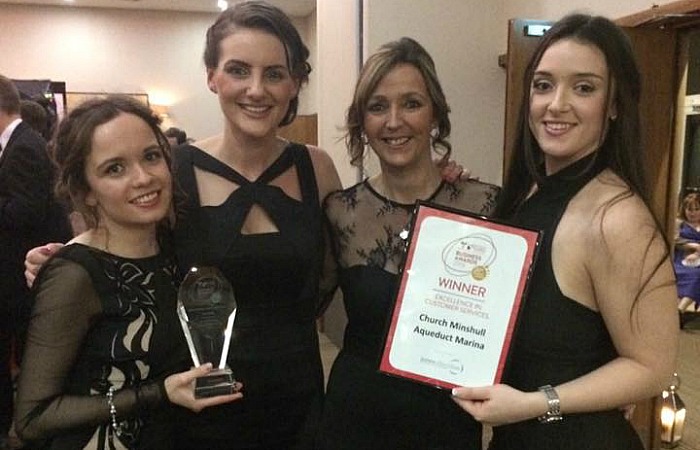 Jason Pickford, head of advice at Jones Sheridan, said: "Aqueduct Marina is always looking to make improvements from customer feedback and interacts very well with customers through its website, Facebook, Twitter and Trip Advisor accounts as well as providing regular events and entertainment for customers.
"Over the past year, Aqueduct Marina has increased its online engagement using social media, Survey Monkey and other platforms to create interaction with customers.
"It takes an interest in feedback and provides on-going platforms for customer comments.
"It further interacts with customers through its company newsletter and looks forward to improving its service with the introduction of a fresh website in the New Year."
Aqueduct Marina's next event is the New Year's Eve Party on Saturday December 31, starting at 8.30pm.