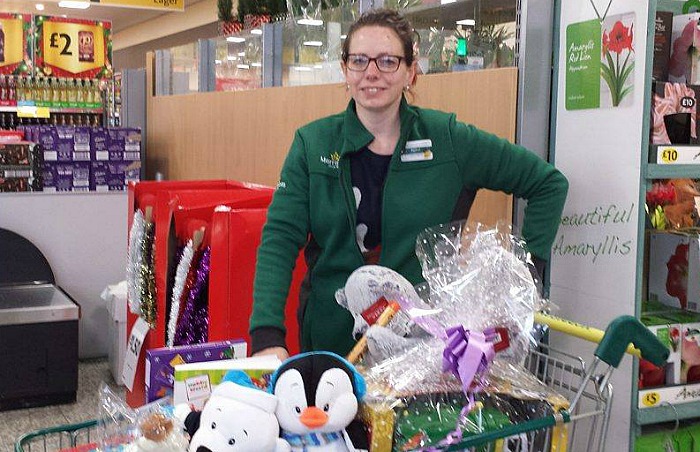 Morrisons in Nantwich has collected hundreds of donated gifts in aid of Cheshire Without Abuse group.
Rachel Lewis, the store's community champion, has been running the 'donation station' for the last two weeks.
"We've been collecting toys and gifts for Cheshire Without Abuse, and our customers and staff have donated a fantastic amount," said Rachel.
"I have added to this £100 worth of children's clothing out of my charity budget.
"Last week, we gave out 100 free bunches of mistletoe to customers, to encourage some of the old traditions.
"And this week I will receive a delivery of wonky carrots to hand out for Santa's reindeer!"
Cheshire Without Abuse, formerly known as Crewe Women's Aid, was founded in 1977 to provide temporary accommodation, advice and help to women and children escaping domestic abuse.
Domestic abuse is physical, sexual, psychological, emotional or financial abuse that takes place within an intimate or family-type relationship and that forms a pattern of coercive and controlling behaviour.
It includes forced marriage, so-called 'honour' crimes and female genital mutilation.
For more details on the group, visit their website.