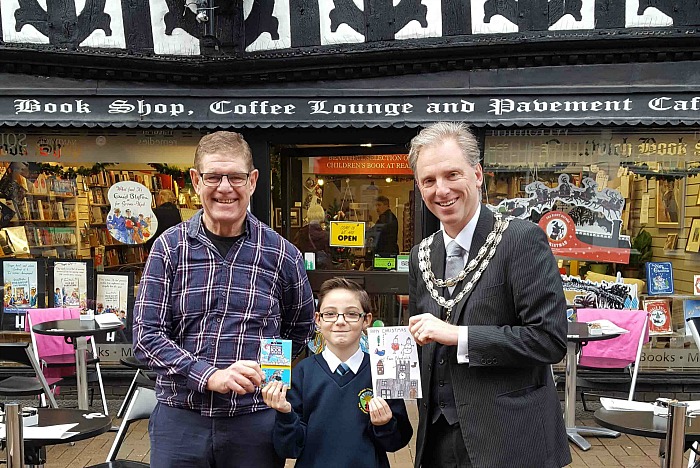 Artistic Nantwich Academy pupil Jaymes Canvin was all smiles when he won the Mayor's Christmas Card Design competition.
Jaymes focused on St Mary's Church in his festive design, alongside a couple of traditional Christmas characters.
And the youngster was invited to join the Mayor Cllr Andrew Martin at Nantwich Bookshop, along with owner Steve Lawson.
Jaymes was presented with the finished card and also a book token prize.
Cllr Martin said: "It was a fantastic Christmas Card design, and I would like to congratulate Jaymes and thank all other entrants for their hard work."
The Mayor was also busy out and about judging shop windows in the town that have dressed to impress this Christmas.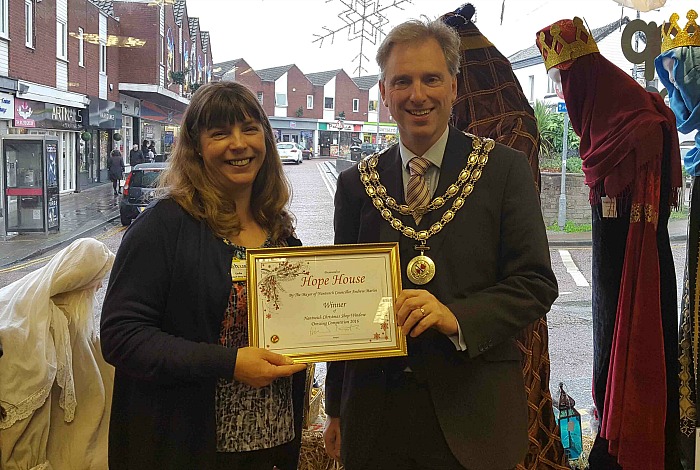 And Hope House charity shop on High Street (above) has beaten the competition for the second year running, scooping the winning prize.
The shop's volunteers have created a beautiful traditional scene in their window, full of Christmas cheer.
The 2016 winners were presented with a certificate and gift from the Mayor.
Runners up included GFC Hardware in Pillory Street, AT Welch on Hospital Street, and Pillory House again in Pillory Street, all with a traditional themes.
The Mayor also judged the stalls in Nantwich Market, with the Tea Chest Café (below) taking first prize.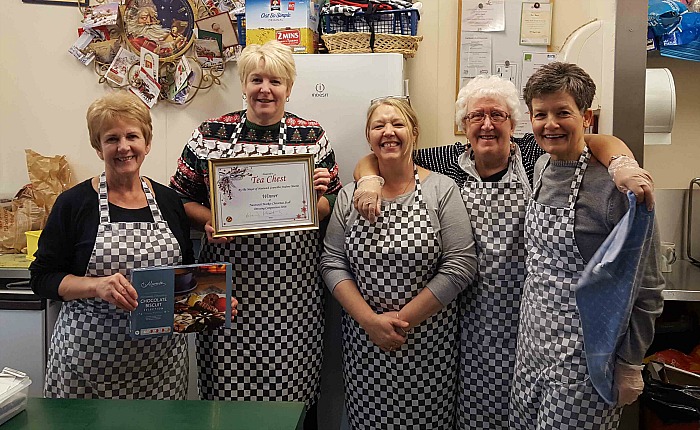 Cllr Martin added: "There has been a real buzz about town this Christmas.
"We have tried to encourage residents to shop local and all the retailers have worked extremely hard to produce some very attractive window fronts.
"It was very hard to judge, but Hope House stood out with a display which appeals to young and old.
"Congratulations to them.
"I would also like to thank all the shops in the town for their contribution and I hope the season has been prosperous for each and every one."