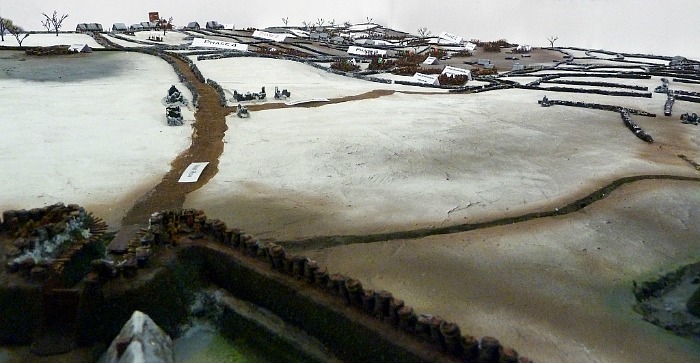 Events leading to the Battle of Nantwich are the subject of a new exhibition at Nantwich Museum, called 'Road to the Battle of Nantwich'.
The exhibition, running until Saturday February 25, explores how the conflict unfolded.
It charts from the First Battle of Middlewich in March 1642 through the taking of Beeston Castle by the Royalists in December 1643 and in the same month, the Second Battle of Middlewich and Barthomley Massacre.
By the end of that December, Nantwich was under siege by the Royalists which was ultimately relieved on January 25, 1644.
The historical conflict will be commemorated in the town this month on Saturday January 28.
Events at the museum on the day begin at 10am with Civil War Tours (£3 per person until 12pm).
A Musketry Demonstration led by members of the Sealed Knot takes place from 10.30am-11.30am followed by music from local group "Forlorne Hope" from 11.30am-12.30pm.
Visitors can find out more about the Civil War by viewing the museum's permanent display where they can see an original copy of the letter describing the conflict from the victors Sir Thomas Fairfax and William Brereton to General Monroe.
There will also be a chance to view the new Battle of Nantwich model, on display in the Joseph Heler Room upstairs.
A visit to the museum shop will provide an opportunity to purchase items relevant to the battle.
Admission to the museum and exhibition is free.
Contact Nantwich Museum on [email protected] or telephone 01270 627104 or visit www.nantwichmuseum.org.uk