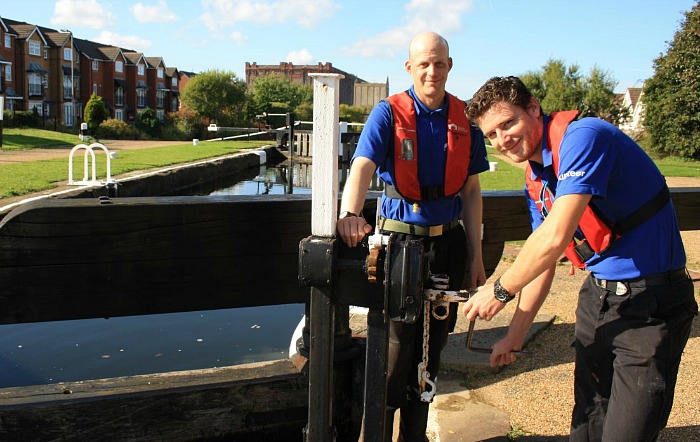 The Canal & River Trust has launched an appeal for volunteer lock keepers on canals around Cheshire.
They need lock keepers for locations near Nantwich, including Bunbury Locks, Cholmondeston Lock, Hurleston Lock, and Audlem.
Volunteer lock keepers play a crucial role in keeping the age-old tradition alive.
They look after the waterways, assisting boaters through locks, providing a friendly welcome to visitors, and keeping the local canal looking its best.
Volunteer team leader Lee Cox, 39, started five years ago picking litter but after 12 months became a volunteer lock keeper.
He has even got his stepson Mark McCumsekey involved too.
They enjoy being on the canal bank, keeping it tidy, removing rubbish, painting locks and clearing weeds.
Mark said: "There are loads of letters from boaters complimenting us and saying how much they appreciate our help.
"We try to be as helpful as possible.
"We try and muck in and we're not afraid of getting our hands dirty."
Local waterway manager Wendy Capelle said: "Volunteer lock keepers do a fantastic job.
"They really are the friendly face of the Trust and boaters love them.
"Volunteers all receive training before the seasonal role gets underway around Easter.
"They play a vital role in our waterway team, keeping customers happy and the canals in good working order.
"Volunteers can be of any age as long as they're reasonably fit and healthy, enjoy working outdoors and meeting new people."
Keepers are needed for the following locations:
– Bunbury Locks, Shropshire Union Canal, mid Cheshire
– Chester Northgate Lock, Shropshire Union Canal
– Cholmondeston Lock, Shropshire Union Canal, Middlewich Branch, Nantwich
– Hunts Lock and Vale Royal Lock on the Weaver Navigation, Northwich
– Hurleston Lock, on the Llangollen Canal, Nantwich
– Tyrley Locks on the Shropshire Union Canal, Shropshire
– Grindley Brook Locks on the Llangollen Canal, Whitchurch
– Frankton Locks, Montgomery Canal
– Audlem on the Shropshire Union Canal, Crewe
– Middlewich Locks, Trent & Mersey Canal
Applications for the role, aged 18 or over, are open now, with training and induction beginning in March.
For more information, visit the trust's website here.
The Canal & River Trust cares for 1,583 locks nationwide.
UK canals are now used by more than 32,000 boats – more than in the height of the Industrial Revolution.