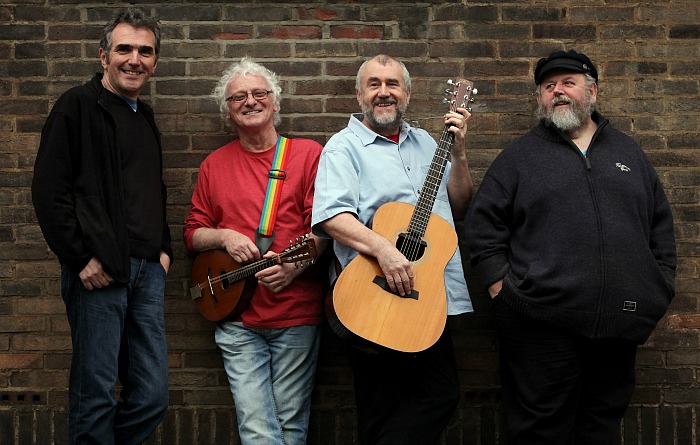 The Pitmen Poets are on the road again and bring their UK tour to Crewe Lyceum this month.
The group will be performing their unique concert celebrating songs and culture of North East England's Coal Mining tradition on Monday February 13.
It brings together four of North East England's leading champions of its musical heritage.
The Pitmen Poets journey through the centuries of a once-great industry, from the songs that saw it thrive and dominate, to those that saw its demise and the resulting aftermath.
Billy Mitchell, Box Fox, Jez Lowe and Benny Graham present an evening of music, song and spoken word, illustrated by archive photography in an exploration of the triumphs, tragedies, humour and hard times of the North East.
Billy Mitchell performed in the 70s with folk-rockers Jack the Lad before becoming 50% of Maxie & Mitch.
He fronted Lindisfarne from 1996 until they retired in 2003.
Continuing to perform solo and with his band, he has more recently been touring The Lindisfarne Story with his pal Ray Laidlaw.
Bob Fox has twice been nominated as Folk Singer of the Year at the BBC Radio 2 Folk Awards.
Recently he's played the role of Songman in The National Theatre's West End production of Warhorse and the UK, Ireland and South Africa touring production.
Jez Lowe is a much-covered and much-travelled songwriter and singer, with around 20 albums to his name, as well as being a principle writer for the award-winning BBC series, The Radio Ballads.
Benny Graham served his musical apprenticeship in the folksong clubs of the North East.
He worked in the UK and Europe as a solo performer, and more recently as an actor and songwriter.
Lyceum marketing officer Michelle May said: "From Billy Elliot to Close the Coalhouse Door, When The Boat Comes In to The Pitmen Painters, audiences are in for a truly unforgettable and poignant evening of heartfelt nostalgia with the Pitmen Poets this February."
Tickets for the show are on sale now via the Box Office or online at crewelyceum.co.uk