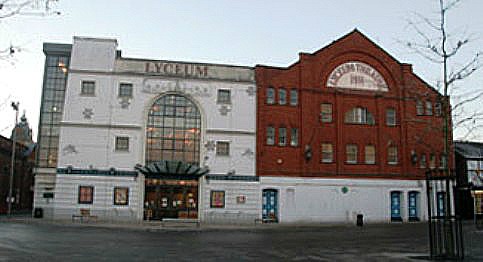 Fans were treated to an exceptional evening of live music, as 'The Simon and Garfunkel Story' retuned to The Lyceum, writes Claire Faulkner.
Sam O'Hanlon as Paul Simon and Charles Blyth as Art Garfunkel were truly amazing.
Using a simple but effective combination of film clips and photographs from the era projected onto a back drop, the show tells the story of the duo from their early 1950s school days to their legendary concert at Central Park in 1981.
Not only was the production true and authentic to the music, it was also respectful to the original artists.
The harmonies were just beautiful.
I lost count of the number of songs performed during this show.
Each one sounded more perfect than the last.
My personal favourites were 'Scarborough Fair' and 'Homeward Bound', but then Charles Blyth sang 'Bridge Over Troubled Water'.
Wow. Just wow.
It was well deserving of the applause, and the performers deserved the standing ovation they received.
You don't have to be a die hard Simon and Garfunkel fan to enjoy this show.
If you're a music fan, you'll love it.
For more details on up and coming shows visit www.crewelyceum.co.uk