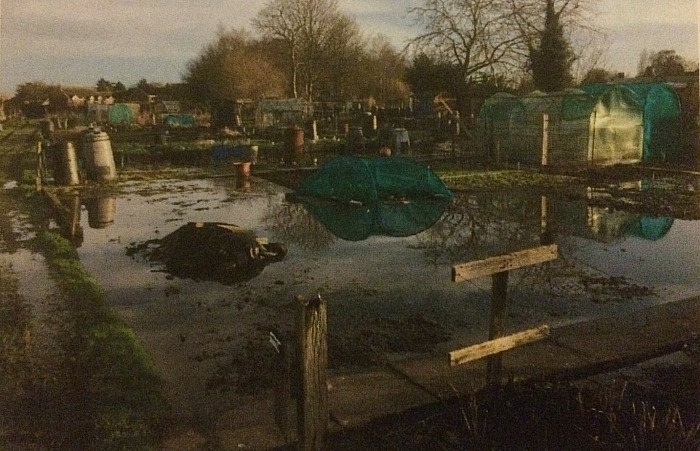 One of Nantwich's key allotment sites is under water as engineers try to solve a flooding mystery.
More than half of the plots on the Brookfield Allotments off Shrewbridge Road have been flooded for several days.
And despite attempts to clear blocked drains, the problem still remains.
Now Nantwich Town Council may have to carry out extensive works to dig up a large part of the site to find out the cause.
Around half of the 30 allotment holders have been hit by the floods, and some plots could be left unusable for weeks.
Ian Hope, Nantwich Town Council clerk, told councillors the problem is likely to be a main drain which crosses beneath the site.
This carries water from St Anne's School playing fields to an outfall in Shrewbridge Road and into the River Weaver.
"The problem has come in the last couple of weeks after some heavy rain," said Mr Hope.
"It is possible this drain has blocked and that the surface water from the playing field and school site is finding its way on to the allotment site.
"But we are not sure.
"A drainage contractor has been employed to jet the drain to attempt to clear any blockage.
"The initial attempt was unsuccessful.
"So we're not sure what the cause is – or what the remedy is!"
Councillors agreed that affected allotment holders should be refunded for the time their plots are out of action.
Further attempts to pump out the manholes will be carried out.
If this doesn't work, the council faces having to dig out the long drain which is likely to cost tens of thousands of pounds.