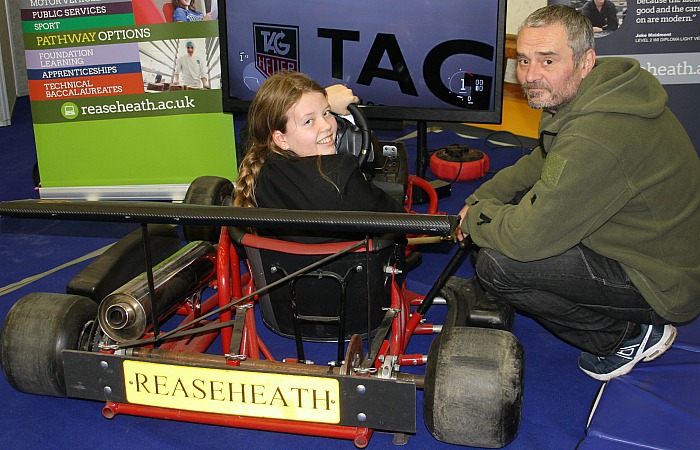 Brine Leas School in Nantwich opened its doors to business, industry, FE and HE for its annual and largest Careers Convention.
Forty establishments from local and national employers, training and apprenticeship providers were present.
The event was arranged to allow students from Year 9 and above to research and question experts about the opportunities available for Post 16 courses and employment.
This knowledge will help them make informed choices for individual programmes of study Post 16.
The event was organised by Brine Leas staff from the Careers and Work Related Learning team, Jo Morrison and Isabel Cundy.
Jo said: "We are very grateful to all the exhibitors for giving up their valuable time to advise and support our students.
"The atmosphere in the hall was amazing!
"We were all impressed at the questions that were posed by each group of students.
"I am sure they will use the advice wisely when making decisions that will effect their future career choices?"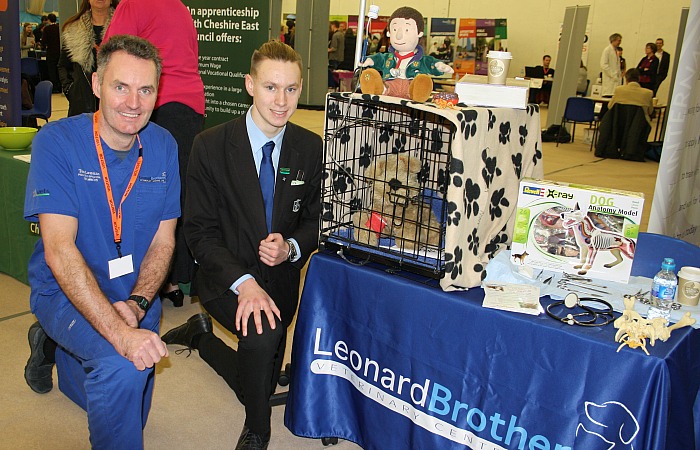 Pictured above, Shannon Hughes has her first driving lesson with the help of Rob Antrobus from the Reaseheath Motor Vehicle Department
Pictured above, Tom Leonard from Leonard Veterinary Centre Ltd instructs Tom Spooner in the practicalities of looking after a sick animal.
Pictured below, Ruby Parsons gets the chance to 'experience' horse riding watched over by Dawn Joyce a member of the Reaseheath College Equine Staff.
Pictured below, Elena Bonam and Georgina Gwinn try out their hairdressing skills, watched over by Julia Sanders from South Cheshire College Arts, Business and Services Department.