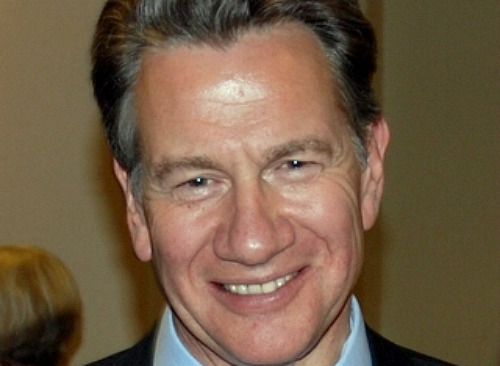 Former politician and historian enthusiast Michael Portillo visits Crewe Lyceum on Monday March 6.
The ex-Tory Minister will run his new show "Life: A Game of Two Halves" where he'll share life stories and experiences of politics, travel and more.
The Cambridge History graduate worked in advisory roles in the Conservative Party between 1976 and 1983 before successfully standing for the Enfield Southgate by-election in 1984.
He retained this seat for 13 years until he was defeated in the 1997 election.
He was a whip, Parliamentary Under Secretary for Social Security, Minister of State for Transport, Minister of State for Local Government and Inner Cities.
And as a Cabinet Minister, he was Chief Secretary to the Treasury, Secretary of State for Employment, and Secretary of State for Defence.
He was admitted to the Privy Council in 1992.
After 1997, he began a career in the media.
Turning to journalism, Portillo wrote about walking as a pilgrim on the Santiago Way, and working as a hospital porter.
He had a weekly column in The Scotsman and a three-part series for Channel 4 about politics called Portillo's Progress, plus a programme in BBC2's Great Railway Journeys series.
He returned to the Commons in 1999 as Shadow Chancellor until September 2001, and unsuccessfully contested the leadership of the party after election defeat in 2001.
He left the House of Commons in 2005.
Since then he has devoted himself to writing and broadcasting.
He is a regular on both BBC1's This Week programme and Radio 4's The Moral Maze.
He has made radio and TV documentaries on subjects, including eight series of Great British Railway Journeys, five series on the continent of Europe, and two in the United States, for BBC2.
Lyceum marketing officer Michelle May said: "We can't wait to welcome Michael back to the Lyceum, following his previous sell-out evening in 2015, in what is sure to be an unmissable show for enthusiasts of travel, heritage and politics alike!"
Tickets for Michael Portillo on March 6 at 7pm are on-sale now via the Box Office or online at crewelyceum.co.uk