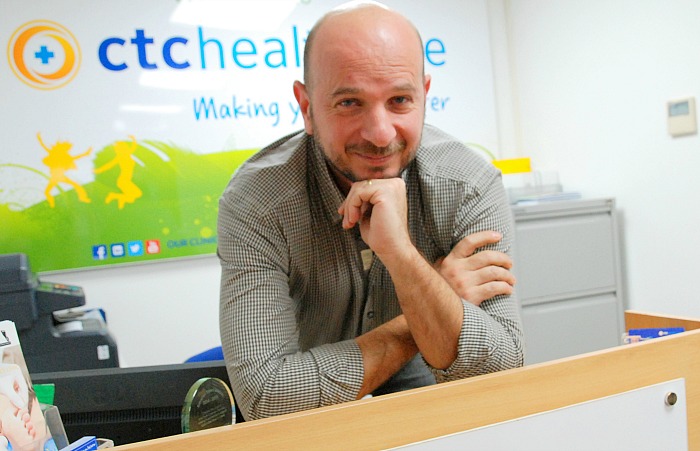 A health and wellbeing Nantwich firm is offering pioneering acupuncture treatment to women struggling to cope with the menopause.
Ctchealthcare has launched the treatment for 'time of life' and hormonal issues at its Nantwich clinic on Beam Heath Way after welcoming specialist Dr Panos Barlas to its team.
Dr Barlas, who lectures and has researched into pain relief at Keele University, has clinical experience of treating symptoms of the menopause and period pain.
Helen Lowe, business development manager at ctchealthcare, said: "Dr Barlas is a leading authority on the analgesic effects of acupuncture.
"Gynaecological and menopausal problems are conditions for which he has developed a keen clinical and research interest and we are delighted we can now offer local women treatments from an internationally-renowned practitioner."
Treatments can help with anxiety, headaches, hot flushes and low self-esteem.
Menstrual headaches and tummy cramps can also be relieved.
She added: "Ctchealthcare is all about promoting a healthy and happy community and we felt there was a need to care women in their middle age.
"Employers are duty bound to support pregnant women and society in general offers them a helping hand.
"Older women, however, tend to suffer in silence and we wanted to reach out to them as they go through the perimenopause and menopausal phases of their life.
"Acupuncture, as a complementary medicine, is still dismissed in favour of traditional orthodox medicine and many women currently visiting their GPs are prescribed HRT.
"Our patients, however, swear by acupuncture after finding their symptoms relieved."
Dr Barlas, is a lecturer in the School of Health and Rehabilitation at Keele University where he teaches acupuncture, pain physiology and chronic pain relief.
For more information on treatments call ctchealthcare 01270 361363.