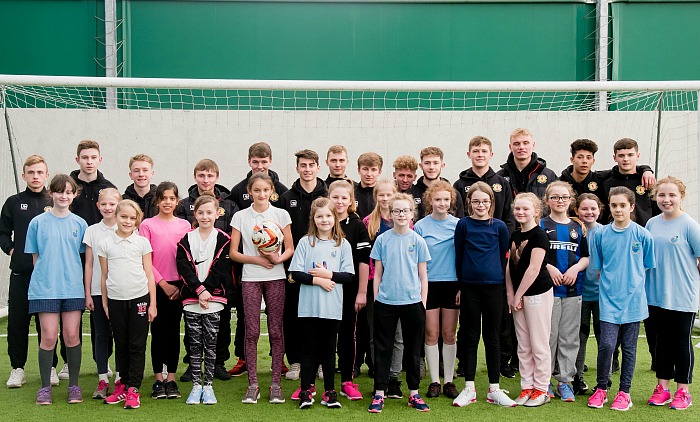 Sporty pupils from a Nantwich school gained top tips from the future stars of Crewe Alexandra FC at a football tournament.
Millfields Primary youngsters were part of the tournament which formed an assessment for Crewe Alex apprentices studying BTECs at Reaseheath College.
As part of their education programme, the apprentices had to run an introductory skills session for the pupils and organise and officiate a tournament.
A mixed group of 30 Millfields pupils from years 5 and 6 took part.
It was held at the Crewe Alex Academy training ground next to Reaseheath College campus.
Tournament's top players Imran Rahman, 10, and Esme Brayford, 11, were presented with signed balls.
Millfields headteacher Phil Whelan, a former professional footballer, said: "This was a great experience for the children.
"They all had a fantastic time, playing football and generally enjoying themselves, and were well looked after by the apprentices.
"We'd love to come again if the opportunity arises."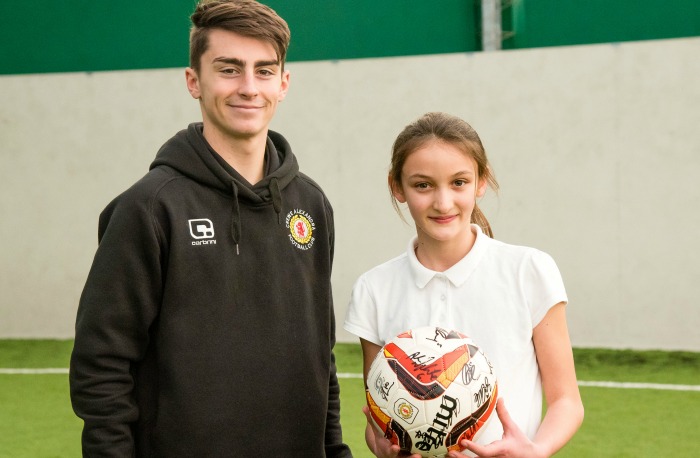 Promising apprentice Owen Dale, who trains with Crewe Alex 1st team, said: "I enjoyed coaching and officiating in the tournament as part of my college course.
"It was nice to pass on some of the skills I've learned and is good preparation if I decide to go into football coaching later in my career."
Reaseheath course manager Lauren Goff added: "The apprentices really rose to the challenge and wore their Crewe Alex badge with pride.
"This was a win-win effort, as it gave the apprentices the experience of a real life situation while Millfields pupils benefited from seeing a professional club's training facilities and taking part in an action-packed session.
"We could be offering further football opportunities for primary schools in the future."
Twenty-three Crewe Alex apprentices helped to organise the tournament, and all passed their assessment.
Reaseheath has been working in partnership with Crewe Alex for years to provide an all-round education for apprentices, who gain the best grades in the country.
Subjects for study this year include sports massage, analysis of sports performance and technical and tactical skills in sport.
(Pic 1: Crewe Alexandra FC apprentices joined by girls from Millfields who took part in the football tournament. Pic 2: Crewe Alex apprentice Owen Dale with top player Esme Brayford)