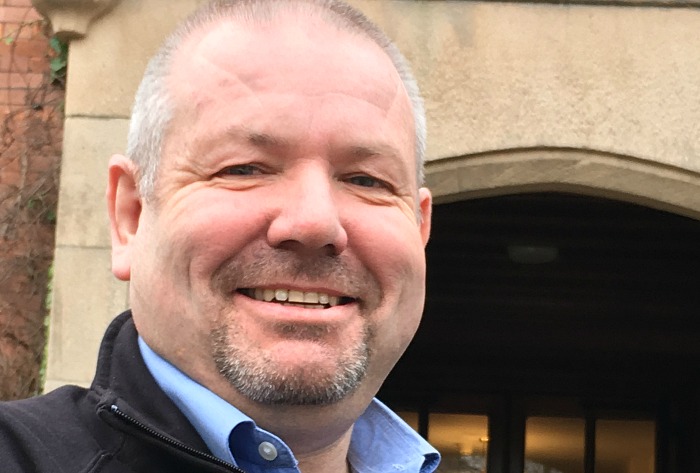 A former RAF serviceman has launched a new business in South Cheshire to help former Forces people get back into work.
Nigel Blanchard hopes his Heroes4Hire-Handymen (H4HH) business will bring together work
ethic, skills and employability of ex servicemen and women.
Heroes4Hire-Handymen will only employ ex-service personnel, and all recruits will be trained on a residential course at Reaseheath College in Nantwich.
Nigel, who joined the RAF in 1979 and spent 11 years in the Forces, said: "H4HH was conceived not just as a helping hand for our customers but as a means of assisting those leaving our armed forces.
"Adjusting to life after the Forces can be challenging, and H4HH can ease this transition, providing direction, focus and stability."
Nigel pursued a career in Land & New Homes, working for several corporate companies until he set up his own consultancy company.
When he relocated to Winsford last year he said he found it difficult to find good, professional handymen with the right qualifications and indemnity insurance.
He spoke to estate agents and house builders and realised there was a demand in this profession.
"I will only be employing veterans as my handymen/women," he added.
"They will be fully employed by my company with salary, pension contributions, NI contributions, fully-serviced vans and tools.
"I will be funding their training, a 32-day residential course in property maintenance at Reaseheath College.
"That will cost £3,500 for each handyman/woman."
Training will be administrated by the registered charity www.buildingheroes.org
"My plan is to train 12 handymen/women every six weeks over a three-year period," added Nigel.
"My first 12 start their training on February 27 with their graduation on March 31."
His venture has been backed by Northgate Vehicle Rental company which is providing vans, and estate agents chain Countrywide Group.
Now he's hoping for a national roll out programme in Greater Manchester starting on April 3.