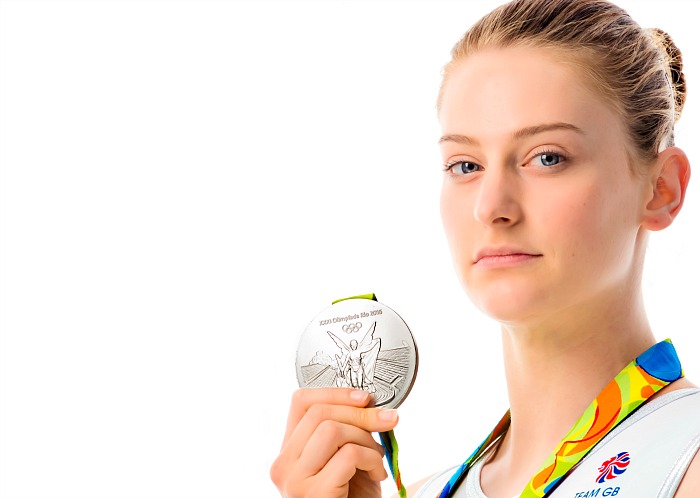 Olympic Silver Medallist Bryony Page has been named as new Vice President for The Wingate Special Children's Trust.
The former Brine Leas and Malbank Sixth Form student grew up in Wrenbury and used the Wingate Centre to start her trampolining career.
"Since joining as a child, I've felt welcomed at the gym," said Bryony.
"Even when I left to go to university and visited on the occasions when I returned home, I have always felt part of the whole team.
"The Wingate Centre has always been very special to me and close to my heart.
"I look forward to everything I can do to help and promote the fantastic facility we have here in Wrenbury and the opportunities it provides to people of all ages and abilities.
"It's a special and unique place that allows children with and without disabilities to keep active, learn new key life and social skills, and most of all have fun!"
Geoff Parsons MBE and Chairman of the charity is absolutely thrilled that Bryony has accepted becoming a Vice President.
He added: "I know that Bryony will be an inspiration to many people – young and old.
"Her support will be a great motivation to many of the children with disabilities who use our facilities and show that they can excel in anything they want to achieve in.
"The Wingate team and I are delighted to welcome Bryony on board and look forward to working with her in the future."
For more information about The Wingate Centre or for details on how you can support the charity in 2017 visit www.thewingatecentre.co.uk
(Photo supplied by GBdancestars)