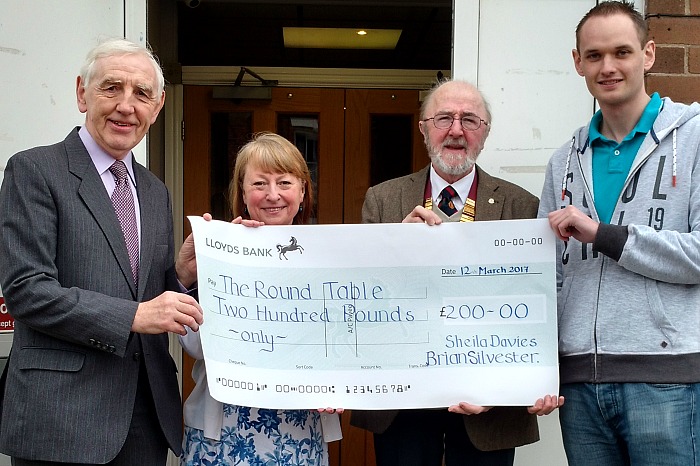 A birthday event at Willaston Club helped raise £200 for Crewe and Nantwich Round Table.
The event was staged by the former Mayor and Mayoress of Crewe and Nantwich, Brian Silvester and Sheila Davies.
Brian, a councillor on Rope Parish Council near Willaston, said: "Sheila and I held a joint birthday bash at Willaston Club.
"We did not ask for presents but did ask for guests to bring items that could be raffled or auctioned.
"We are pleased we have been able to help the Round Table continue their good work."
Sheila added: "We were impressed with the work of the Round Table during our mayoral year and they were very helpful to my family when I was growing up.
"We would like to thank those who donated prizes and participated in the raffle and auction."
Ben McDonnell, Crewe and Nantwich Round Table chairman, said: "We appreciate the generous donation and will ensure this is redistributed to local good causes."
(Pic: Brian and Sheila with Peter Hargreaves and Stephen Robb, Round Table)