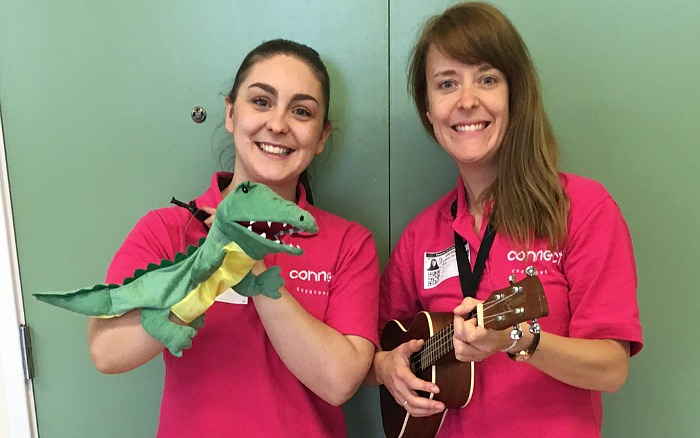 A specialist education training company in Nantwich has taken its workshops to nearby schools to promote inclusive classrooms.
Connect has developed a series of age appropriate workshops to increase student awareness of the different special educational needs their fellow students may have.
Students from Tarporley Primary School enjoyed The Why of Clive – a Key Stage One workshop telling the story of Clive, a crocodile with autism, who does things in a slightly different way to the rest of his classmates.
The pupils played games, sang songs and came away with the clear understanding that everyone is different and that is a positive thing.
Connect also brought its Spot The Difference workshop, suitable for Key Stages two and three, to Shavington Academy.
They used a virtual reality classroom to teach pupils about autism as well as the different forms that dyslexia can take.
Susan Day, founder of Connect and a former teacher, was inspired to create the workshops after finding students often have a lack of understanding of pupils with special educational needs and disabilities.
"A lot of pupils lack awareness of special educational needs," she said.
"The first step to inclusion is increasing understanding which is what we are doing with our workshops."
Connect has plans to take The Why of Clive, Spot The Difference and ABC, an anti-bullying workshop, to as many schools as possible.
For details, contact Connect on 01270 449165 or email them on [email protected]