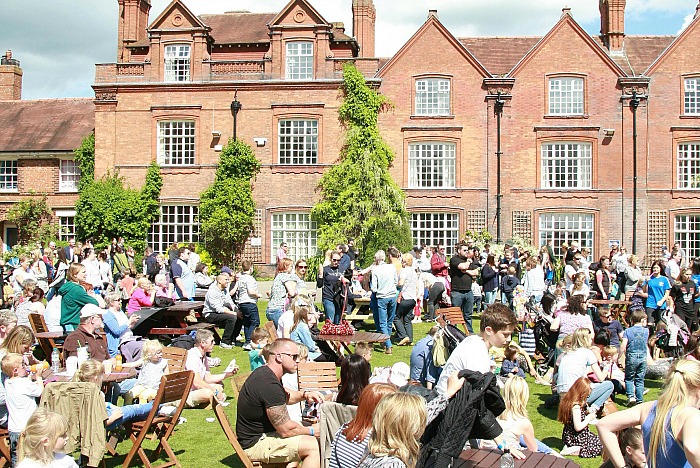 More than 12,000 people poured into Nantwich to enjoy the carnival atmosphere of Reaseheath College's Family Festival.
The action-packed festival, which offered hundreds of activities and displays, attracted the largest ever crowd.
Messages from families from 90 miles away praised staff and students, the range of activities and the organisation of the event.
Headline acts included The Company of Horsemen, who thrilled spectators with a stunt riding show, and Team Extreme, whose BMX stunt riders and skaters gave an exciting performance of acrobatics on wheels.
Families also enjoyed meeting Binbot, a four-metre high giant robot made from pink wheelie bins!
Visitors tried tree climbing, operating a digger, tested their skills on our high ropes course and had a go at butter making.
Other highlights included sheep dog demonstrations, calf shows, horse riding displays, visits to the college zoo, a novelty dog show, a farmers' market and music and dance acts on the main lawn.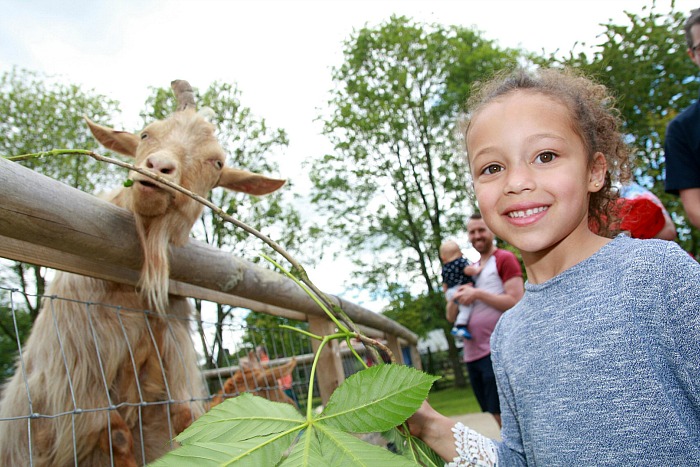 Other activities included tours of Reaseheath's progressive technical training resources such as its Centre for Horticulture, Environment and Sustainable Technology, and its Food Centre.
Visitors also learned about the college's current £31 million investment in new halls of residence, Sports Science and Performance Academy and an Advanced Agricultural Technology and Engineering Centre.
Reaseheath Principal Meredydd David said: "Our annual festival continues to amaze all that attend and this was Reaseheath at its very best.
"Our Family Festival gave visitors a fantastic day of activities, demonstrations and displays which were packed with fun and enjoyment and demonstrated some of the skills our fantastic students have.
"Visitors told me they were amazed at the experience.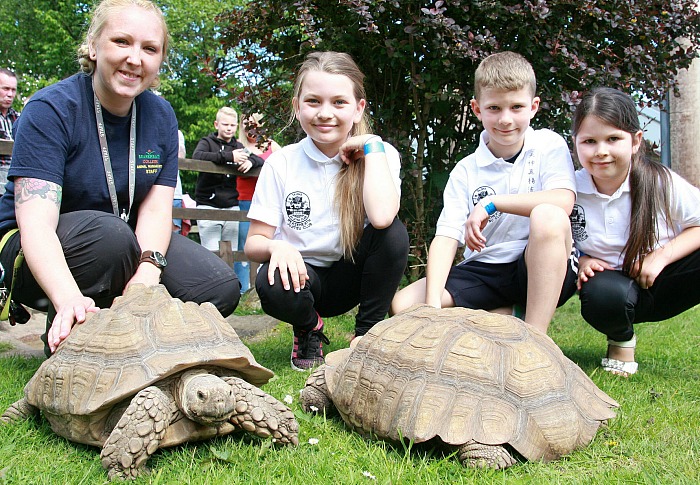 "An important part of our mission is to reconnect people with the countryside and food production and to showcase the science and technology involved in our great industry.
"This excellent event certainly achieved that.
"It would be impossible to run this highly successful event without the huge effort and contribution from all staff and students.
"It is this positive and welcoming approach that makes Reaseheath the wonderful college that it is, and I am very proud to be part of the team."
(Pictures include: Binbot wows the crowds;  Neela Casey meets Golden Guernsey goats; Evan Chatfield riding the go kart simulator; Olivia and Isabella Proudman; Josh Griffiths getting some help from Countryside student Hamish Profit; The Company of Horsemen thrill spectators; George Dunn on the climbing wall; Equine students horsing around; Lily, Ollie and Daisy Ball meet tortoises at Reaseheath Zoo)