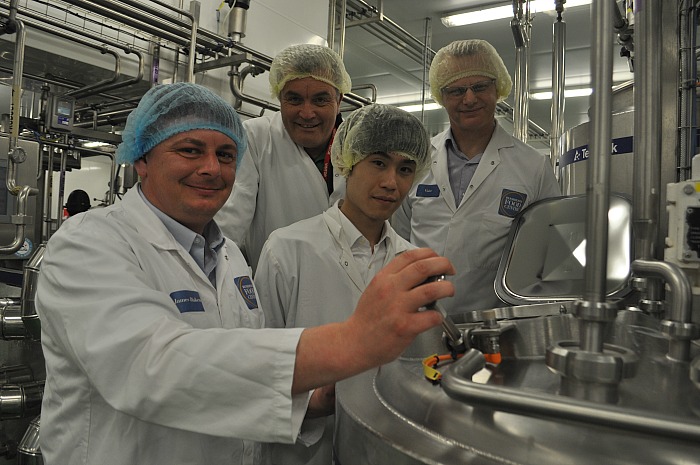 A South Cheshire dairy firm is aiming to become first UK business to export fresh milk to China after developing its product at Reaseheath College in Nantwich.
Audlem-based NEMI Dairy Ltd is in advanced talks to sell its naturally enriched milk in major Chinese cities.
Founder of NEMI Andrew Henderson says the deal could help secure sustainable prices for all UK dairy farmers.
He wants to see his milk on sale in China by August 1 this year.
Andrew attended a business masterclass run by Reaseheath College's European Regional Development Fund (ERDF) funded SME Business Growth Programme in October.
And Reaseheath's food production unit also worked with him to test the milk and make sure it could stay fresher for longer.
"The team at Reaseheath has been so supportive of every part of our work," said Andrew, who launched NEMI Ltd more than three years ago but has been working on the concept for more than ten years.
"Obviously, due to time and distance it takes to cross continents, there is an issue with getting fresh milk to China.
"But we've come up with a process that not only has the extended shelf life but makes sure the milk maintains that fresh taste.
"The Reaseheath team has been excellent in the sense they have done the research and development work for us into the shelf life of the milk."
A Chinese delegation visited Reaseheath this year to view the work and this month NEMI bosses will travel to Shanghai to see the other end of the chain.
Shepton Mallet-based packaging experts Framptons Ltd is one of only three UK processors with the necessary accreditation and licenses to export to China.
And the distribution will be handled by the Shanghai Extend Import and Export Co, who already source and distribute chilled seafood products in China.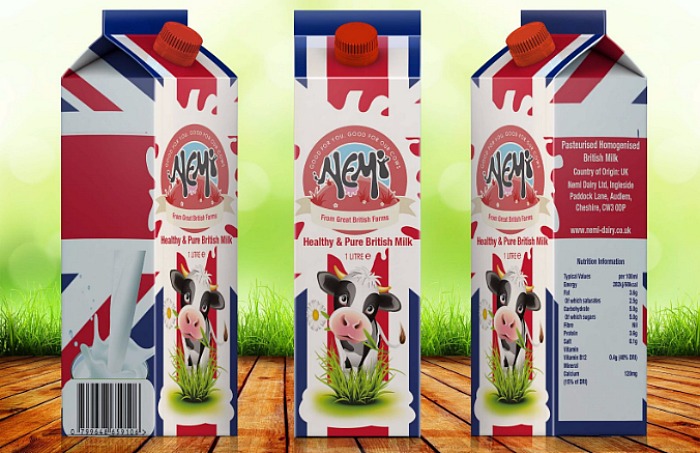 "We knew we couldn't actually physically import and distribute the milk ourselves but we're confident in the partners we have identified," added Andrew.
"Shanghai Extend Import and Export Co's expertise in air freight, cargo and chilled distribution will be invaluable for us.
"And their expertise in chilled importing into China and their ever-growing customer base will give us an incredible platform from which to achieve our goals."
NEMI is committed to its family of dairy farmers across Cheshire, Lancashire, Shropshire and Staffordshire.
"If we can make this work, we could make a huge difference to British dairy farmers because we pay our farmers a sustainable price.
"It's a huge growth market over there so having that extra revenue will allow us to pay them competitive prices.
"We're signed up to be a part of a local food producers group, facilitated by Reaseheath, that has come together to support the area and support quality local products and services.
"We're bringing milk back to what it should be.
"Our soil, and as a result our milk, has lost some of its nutrients, particularly selenium, so we make sure ours is naturally enriched.
"We're finding more and more farmers wanting to be involved in the programme because they believe in what we're doing and because they want sustainable prices.
"We've had fantastic support from across the industry."
Janet Nuzum, ERDF business advisor at Reaseheath, added: "It has been fantastic to work with Andrew and the team at NEMI to create a unique and potentially ground-breaking product like this.
"It's great to see a north west business with a real determination to break through in such a challenging market and to support dairy farmers across Cheshire, Lancashire, Shropshire and Staffordshire."