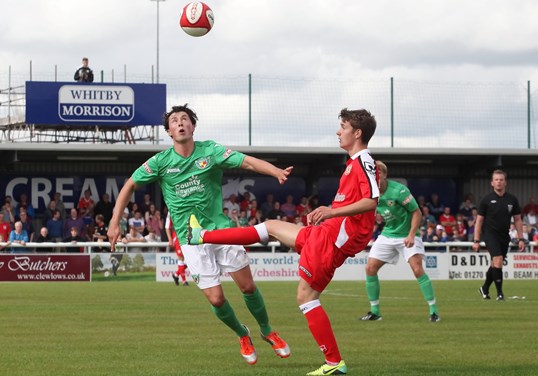 Nantwich Town have announced the signing of Crewe-born striker Harry Clayton.
Clayton rejoins the Dabbers after being released by former boss Phil Parkinson in November 2015 to join Newcastle Town.
The 24-year-old originally joined the Dabbers on loan from Crewe Alexandra in February 2013, making his debut as a substitute in the 2-0 home defeat to Rushall Olympic.
Having spent two season with the club he left the Weaver Stadium in the summer of 2015 to join Colwyn Bay, but soon returned to the Weaver Stadium at the start of September 2015.
Dave Vickers, spokesman for Nantwich Town, said: "I am looking forward to watch him play.
"In the words of my son 'he is quality'. He joins a small core of other quality players who have already committed from last season's first team."
New manager Dave Cooke looks set to announce a number of other new signings soon as pre-season preparations are well underway for Nantwich.
And the Weaver Stadium pitch looks as spectacular as ever, as this aerial picture by photographer Jonathan White shows.