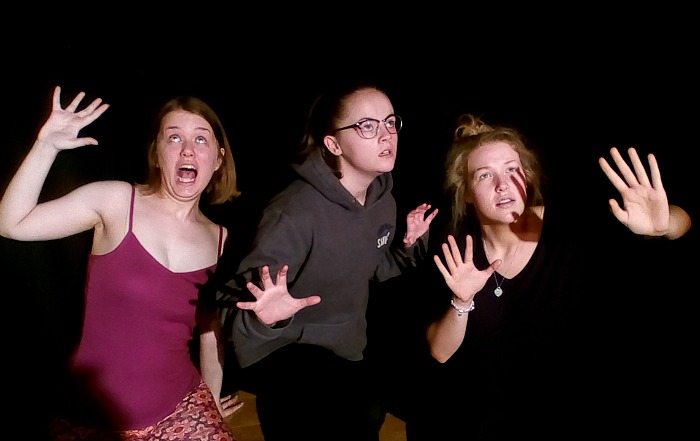 Sixth form students in Nantwich have been getting in role to support local primary schools by staging their adaptation of Julia Donaldson's "The Gruffalo".
This version, which was performed by Malbank students at Highfields Academy in Nantwich, focuses on storytelling as students imaginatively use sheets to create the Gruffalo and perform the tale with a twist.
Performing Arts students Bobbie Blackman, Amy Everall and Anna Kemp worked hard to create something that would capture the imagination of the Year 2 students.
"The story was quite long and repetitive in places when it came to staging it," said Bobbie.
"So we used the rhyming verse to add our own interpretation and keep the performance snappy."
Also included in the visit was a question and answer session with the cast and a short workshop in which Year 2 explored the characters from the play.
Mrs Sinden, Performing Arts teacher at Malbank Sixth Form College, said: "I'm so proud of our Year 13 students and the mature way in which they worked with the children to inspire them.
"This will be our last performance together as they all leave this year and I am very sad to see them leave yet excited for the bright futures they have ahead of them."