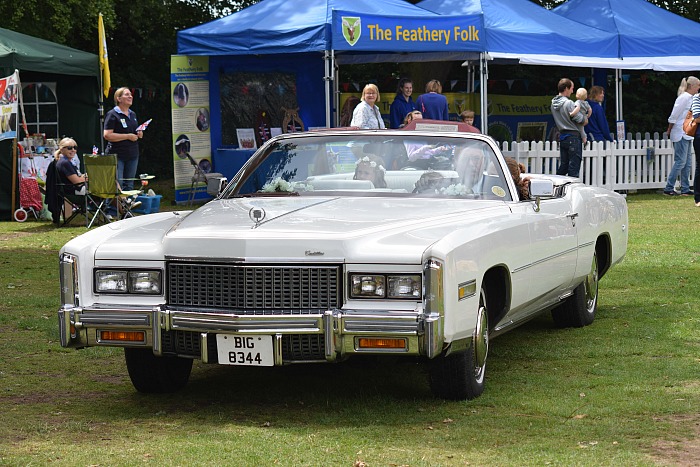 Hundreds of families enjoyed fun and games at Worleston Fete at St Oswald's Worleston Primary School, writes Jonathan White.
Worleston Rose Queen 2017 Bethan Roberts arrived for her crowning with attendants in a Cadillac Eldorado luxury car to spectacular music and visitors waving their Union Flags.
There were numerous stalls representing local organisations and charities including a prize raffle, coconut shy, make your own bracelet, bric-à-brac, cake stall, plant stall, book stall, and tombola, along with an inflatable slide.
Entertainment included the South Cheshire George Formby Ukulele Society, a balloon artist, a Punch and Judy puppet show, a dog agility show, an egg throwing competition, and an eating competition.
The Feathery Folk had a display of birds of prey and owls.
Refreshments were available from a BBQ stall, an indoor café and a Whitby Morrison ice cream van.
Proceeds will go to St Oswald's Worleston Primary School, St Oswald's Church Worleston and local charities.
The event took place in warm and sunny weather and was enjoyed by several hundred people.
(Pics by Jonathan White)