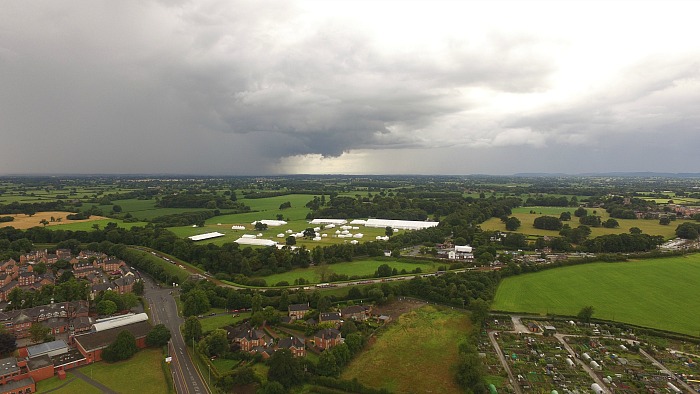 Organisers are expecting another full house at the popular Nantwich Show tomorrow – despite less than favourable weather forecast.
Thousands will descend on Nantwich Showground at Dorfold Park tomorrow morning for the annual event.
As well as boasting the world's biggest cheese show, there will be agricultural competitions and displays, fun fair, hundreds of exhibitors, and amazing performances in the main show ring.
This stunning aerial shot by Jonathan White shows all the marquees being set up as rain clouds gather in the distance.
Rain is forecast in the morning, but is expected to clear around lunchtime for a brighter afternoon.
More details on what's on at the show and tickets, visit www.nantwichshow.co.uk