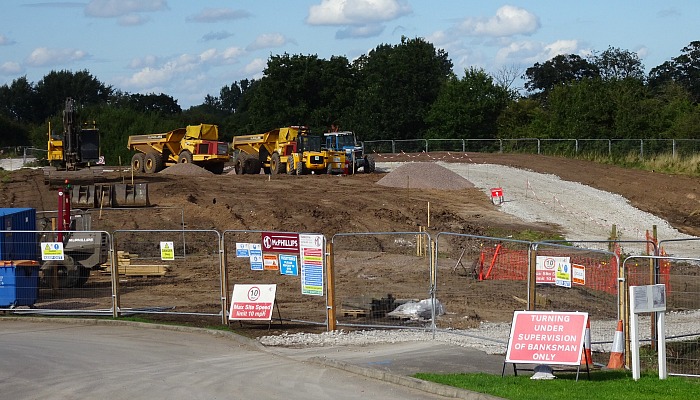 Four major Nantwich housing development applications are on a "high risk" list of 12 impacted by the manipulated air quality scandal, Cheshire East Council has revealed.
Developments at Stapeley Gardens, Kingsley Fields, Audlem Road/Broad Lane, and Queens Drive are on the list the council has been forced to review after external investigators uncovered 'deliberate' manipulation of air quality test results.
However, council bosses now claim mitigation measures put in place as conditions on planning decisions would not have changed under the new air quality data.
A list of 43 planning applications were identified as potentially being affected by the wrong air quality data recorded in 2012, 2013 and 2014.
Of this list, 12 applications were "flagged as high risk with a significant concern with the assessment outcomes in the light of using incorrect monitoring data".
On the application for 118 houses on land south of Queens Drive, Nantwich (below), previous conditions were imposed for a travel plan, Electric Vehicle (EV) infrastructure and dust control.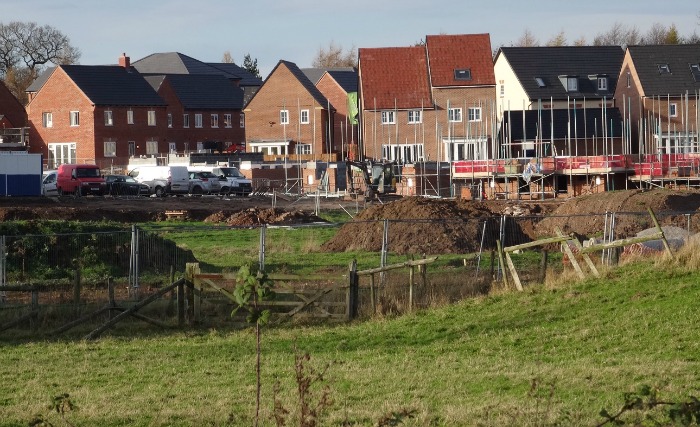 "The updated assessment by Environmental Health advises that even with the updated data that they would propose the same mitigation measures," says the report.
On two applications for 171 houses on land at former Stapeley Water Gardens, London Road, Stapeley, the report says there was potential for impacts on Air Quality Managed Areas (AQMAs)
But the report says the updated data would have "minimal impact on initial conclusions and has not impacted on the original conditions".
In the Muller Property application for 189 houses on land off Audlem Road/Broad Lane in Stapeley, eight of 11 diffusion tubes were used incorrectly.
Again, the report claims updated tube data would not have affected the chosen mitigation.
This application remains undetermined pending decision by Secretary of State which is likely to be a further Public Inquiry.
And on the large 1,100-home development on land at Kingsley Fields, near Reaseheath, updated air quality data shows one tube higher and one lower.
Mitigation measures provided would remain the same as impact maybe slightly lower than predicted, the report indicates.
In its external report, Bureau Veritas said: "The timescales of the manipulation could be used by Cheshire East Council in order to highlight who could be responsible for this manipulation.
"The tubes that have been deliberately altered are spread over a wide geographical area, which implies that the manipulation was motivated by a general wish to reduce concentrations across the whole council administrative area, rather than by the wish to favour a specific set of planning applications."
The Cheshire East report concludes: "Given the review of the high risk cases and two of the larger medium cases it is not considered necessary to obtain further Environmental Health comments on the remaining medium and low risk cases.
"It is clear from the previous assessments made on those remaining medium and low cases that air quality has been a consideration.
"In the majority of those applications mitigation in the form of conditions for travel plans, electric vehicle infrastructure and dust control have been imposed where appropriate.
"Overall, based upon the detail contained in this report it is considered that planning decisions would not have been affected by the updated air quality data."
You can read the external report and the council's response and details on each application affected, here.
(pics courtesy of Jonathan White)