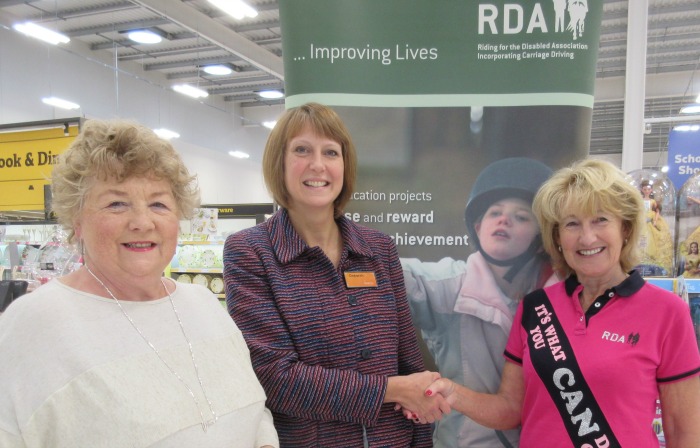 Nantwich Sainsbury's has announced its new Charity of the Year for 2017-2018 – the Nantwich branch of the Riding for the Disabled.
The charity provides opportunities for children with disabilities to enjoy the experience of riding which has proved beneficial as well as enjoyable.
The location of the store is significant as the charity has been offered facilities to use at neighbouring Reaseheath College.
It is hoped a link can be established to support the charity even further.
All fund-raising activities in the Middlewich Store and by staff throughout the year will help provide much-needed funds for the charity.
Olwyn Payton, spokeswoman for the Nantwich store, said: "We would like to thank all our customers who voted for the charity.
"We are aware of the generosity of our customers and we hope that we will be able to raise money to buy much-needed equipment for the disabled riders.
"Colleagues at the store are also planning their own fundraising activities to hold throughout the year."