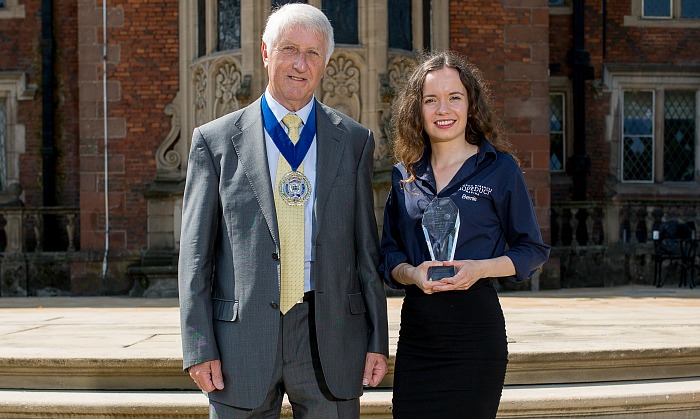 A former winner of the South Cheshire Chamber Business Awards has urged local firms to enter the 2017 awards.
The event, taking place at Crewe Hall on November 24, will celebrate the Chamber's 21st anniversary of the awards.
They aim to highlight enterprise, achievement and innovation of businesses of all sizes across Nantwich and Crewe, from new start-ups to the most established names.
And one hotly-contested category is the Excellence in Customer Service
award – won las year by Church Minshull Aqueduct Marina.
Marina owner Robert Parton said: "The award came soon after achieving a Five Gold Anchor grading for the marina.
"Then in January we made it a hat-trick by winning the Inland Waterway Marina of the Year.
"All the awards are fantastic but customer service is what we are all about so the Chamber award was particularly special.
"We would encourage businesses to enter.
"Win or lose, the Chamber Awards are a great evening to be part of."
The ceremony also shines the spotlight on international trade and the diverse range of business activity between South Cheshire and overseas.
Companies and organisations that strengthen South Cheshire's global links are honoured through the International Trader of the Year award, sponsored by the Manchester Metropolitan University.
Last year's winner was South Cheshire College, which welcomes students from across the world.
Yvette Robinson, of the college's International Department, said: "It was a very prestigious award and we were very proud to receive it and be recognised for our contributions to creating unique educational and cultural relationships with our international partners.
"The International Department felt all their hard work and commitment to quality provision was duly recognised.
"This award has significantly raised the profile of the team and has created unique opportunities to embed cultural diversity within our local community."
Entering the awards is free and there are categories which also recognise those who make a positive contribution to the community or go the extra mile to ensure the health and wellbeing of employees.
Other categories and their sponsors are: Ambassador of the Year, sponsored by the Cheshire & Warrington Local Enterprise Partnership, Business of the Year (under 25 employees) Hibberts LLP Solicitors, Business of the Year (25 plus employees) RBS, Young Leader of the Future, KPI Recruiting, Apprentice of the Year, Bentley Motors, Contribution to the Community, South Cheshire College and Cheshire Connect, Business Start-up of the Year, South Cheshire Development Agency Ltd, Employer of the Year, Assurant, Healthy Workplace and Wellbeing Award, ctchealthcare and Everybody Sport and Recreation.
Paul Colman, Chamber Chief Executive, said: "We urge businesses trading in South Cheshire to celebrate their success through entering the awards and enjoy the prestige and publicity involved with taking part."
The awards are open to all businesses in the Crewe and Nantwich borough and South Cheshire Chamber members. There is also an opportunity to nominate and give recognition to a client or supplier.
Deadline is October 6. For details on how to enter visit www.sccci.co.uk
(Pic, above, Chamber President John Dunning with Church Minshull Aqueduct Marina's Bernie McCrae)
(Pic, below, John Dunning with South Cheshire College Marketing Manager Nicola Moore and the International Trader of the Year award)