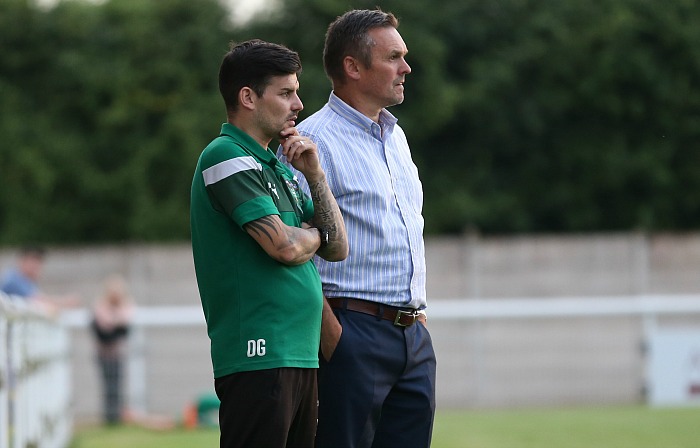 Nantwich Town bounced back from midweek defeat to power to a 4-1 victory away at Rushall Olympic, writes Ryan Batty.
And victory came after they went behind as early as the fifth minute.
When Rushall skipper Joe Hull opened the scoring it looked like it was going to be a long day at the office for Dave Cooke's side.
Rushall's first chance came in the second minute, as a free-kick was cleared before the visitors started a quick counter-attack.
There were shouts for a penalty after four minutes, as a Rushall attacker was brought down in the box, but no penalty was awarded.
However, a cross came in a minute later, and found Hull whose header flew past Burzynski to give the hosts the lead.
It was quite an even 20 minutes, as both teams had decent chances, maybe the best of which fell for Dabbers' striker Harry Clayton.
He turned a defender and his curling left-footed effort was saved by Dan Crane.
Nantwich's pressure finally told when Matt Bell lined up a free-kick after 27 minutes.
He whipped the ball into the box and found Joel Stair, whose diving header was straight past Dan Crane at the far post to level the scores.
Nantwich's determination paid off again just three minutes later.
Sean Cooke's tricky footwork took him past two defenders, and he side-footed the ball powerfully past Crane to give Nantwich the lead.
Three minutes after the second goal, it was nearly a third for the Dabbers.
A cross into the box from the left almost found the head of Casper Hughes.
Just 30 seconds into the second half, Anderson was played in and the young striker took the ball around Crane and fired a powerful shot into the net to extend the Dabbers' lead.
Nantwich outmuscled the Pics in the second half, especially in midfield.
Cooke found the ball 35 yards out and saw a gap in the defence. His long-range shot flew narrowly past the far post.
Harry Clayton then went close as he saw his shot cleared off the line by Charlie Duke following Troy Bourne's pull back.
The hosts looked lost as Nantwich's attacks had acres of space to develop. The men in green could have won by two or three more.
With four minutes left, Clayton McDonald a ball played up to him which sent Steve Jones clear and he cheekily put the ball through the legs of Crane to put the final touches to a comfortable win.
Nantwich now face Marine on Tuesday night at the Weaver Stadium, before travelling to Shepshed Dynamo in the FA Cup second qualifying round next Saturday.
Nantwich: Burzynski, Bourne (Baxendale 76′), Morgan, Stair, Mullarkey, Bell (C), Hughes, Anderson (McDonald 82′), Clayton, Cooke (S. Jones 79′), Davies. Subs not used: Hall, Forbes.