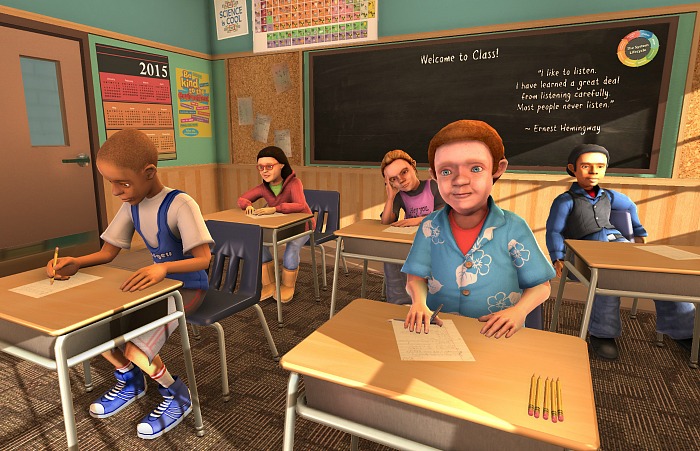 Nantwich-based training firm Connect has agreed a deal with the Institute for Education at Bath Spa University to use its pioneering training aid, C-Live.
The company, based on Alvaston Business Park, has created C-Live as part of its teacher training programmes from September onwards.
C-Live is the UK's first virtual reality training which features a classroom environment with pupils who have unique personalities and abilities and respond in real-time to teacher performance.
The computer-generated environment allows trainees to practise and perfect techniques and build confidence in a safe environment, allowing them to excel in the next step in their career.
Bath Spa is a teaching-led university, and is one of the highest rated providers of education training in the country according to the Institute for Education.
Benton Brown, head of Initial Teacher Training at Bath Spa University, said: "C-Live gives our Bath Spa teachers the chance to enhance their own professional practice in a safe, risk-free yet realistic environment.
"The flexibility of C-Live allows us to develop bespoke scenarios tailored to a specific trainee's needs, enhancing the individual support offered across our Bath Spa programmes and courses."
Susan Day, founder of Connect, said there was a gap in the UK market for a training platform that allowed teachers to practise interaction with pupils reflecting a real classroom experience.
She said: "C-Live is especially effective for teacher-training as it can offer consistent scenarios.
"It is not dependent on student behaviour constantly changing as it does in a 'real' classroom, allowing trainee teachers to practise and perfect areas that they might be struggling with."
For more information on C-Live and Connect's virtual classrooms, contact Connect on 01270 449165 or email [email protected]