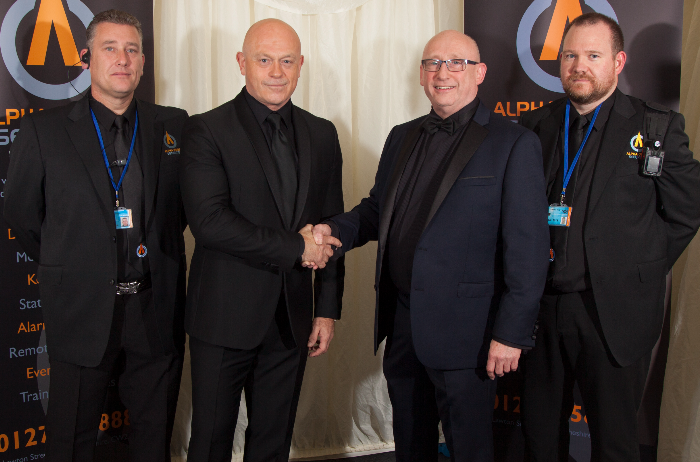 A former kick-boxer from Nantwich is celebrating 20 years at the helm of one of Cheshire's biggest security firms.
Ken Lawton, owner of Alpha Omega Securities, welcomed more than 100 people including TV celebrity Ross Kemp to his anniversary dinner at the town's Residence Bar and Restaurant.
Guest speaker Ross, presenter of hard-hitting documentary series Extreme World, told how Ken rose from humble beginnings, leaving school without any qualifications, to boss of a multi-million pound company employing more than 200 people.
At 18, while working as a door supervisor at Nantwich Civic Hall, Ken took up judo as a hobby.
And it wasn't long before he was running his own martial arts club in Crewe, teaching karate, Kung Fu and kick-boxing.
But times remained hard and Ken was forced to enter the ring and "fight for money" while training and promoting himself to keep costs down.
His proudest moment came when in 1988, when he won the British Light Heavyweight Kickboxing Championship aged 27, before a cheering home crowd at Nantwich Civic Hall.
The night was tinged with sadness as a teenage boy in the crowd died of a heart attack and as a tribute to him, a draw was staged at the dinner to raise money for the charity Cardiac Risk in the Young (CRY).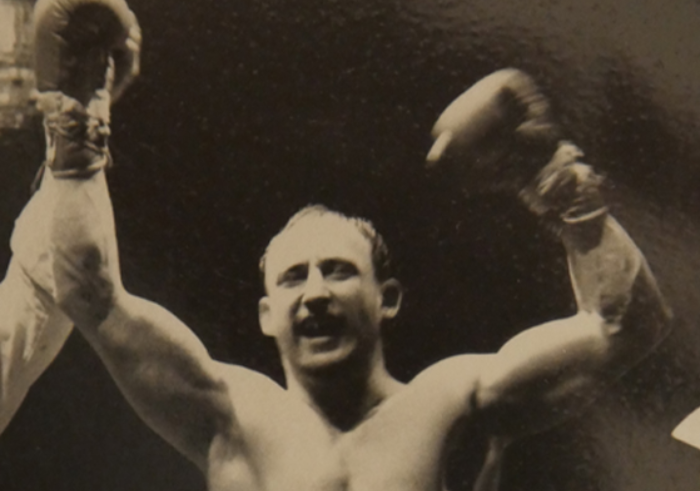 In the limelight as a local champion, Ken continued to fight well into his 30s while 'working the doors' at Nantwich venues such as Gregory's nightclub.
But when a friend offered him a £250 loan, he set up his own business and ploughed his energy and fighting spirit into a new venture.
Ken, now 56, said: "As a fighter you never give up. You take a blow and get back up on your feet.
"You train hard and aim to please the crowd with a good honest performance.
"I have applied the same work ethic and principles to my business and am glad to say it has returned year on year growth."
Since the business was founded in 1997, Crewe-based Alpha Omega has provided door supervisors at venues across the North West and stewards at major outdoor events like the Royal Cheshire Show and Nantwich Show.
It provides site security, CCTV monitoring and key-holding services as well as VIP body guards for rich and famous.
Wearing trademark black blazers and orange ties, its employees are a familiar sight outside Nantwich nightspots such as The Cheshire Cat, Nakatcha and Harrisons.
Ken added: "Over the years we have employed more than 2,500 security personnel and it has been my mission to give the industry a better image by always employing the smartest and most courteous individuals.
"It is with personal pride I can say my business associates have become more like friends."
Guests at his dinner included local publicans, Nantwich and Royal County Cheshire Show officials and representatives from large companies such as NWF Boughey, Alpraham and AO.Com, 20.20 Brightstar and Unipart Rail, Crewe.