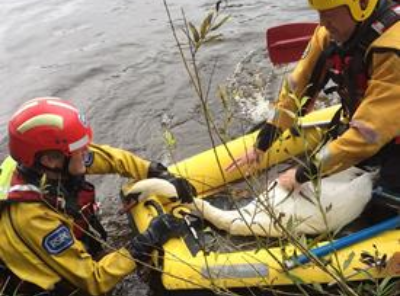 Fire crews rescued a swan from a river in Nantwich after it had been attacked by a dog.
The incident happened at the River Weaver off Manor Road North, Nantwich.
Crews called out the service rescue boat to help in the incident shortly before midday yesterday (October 1).
They managed to pull the injured bird free from the water.
It was handed to RSPCA inspectors at the scene, and the bird is currently undergoing treatment.
(pic courtesy of Cheshire Fire Service)