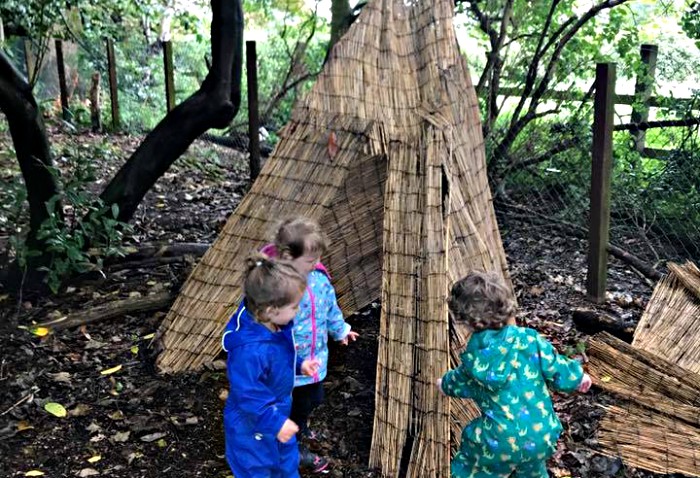 A relaunch of RSPCA Stapeley wildlife centre's education programme will give young animal-lovers the chance to learn about all things wildlife.
The charity's Stapeley Grange Wildlife Centre, on London Road, Nantwich, has launched a new timetable of activities which will take place at its education centre.
The programme kick starts with events during the half-term break:
On Thursday and Friday October 26-27, from 1pm to 3pm, children will be invited to help the centre get ready for winter by building hedgehog houses and making bird and squirrel feeders.
There will also be the chance to try apple-bobbing and to take part in craft activities.
Feel free to come along in Halloween fancy dress! Suitable for ages 6 to 12. £6 per child.
On Thursday October 26, from 5.30pm to 7pm, you can enjoy a walk around the woodland learning about bats and seeing if you can spot any.
Warm up with a hot chocolate after. To book a place, email [email protected]
Education officer Emilie Janman said: "We've been busy re-launching the education services we offer at Stapeley Grange and have lots of exciting events in the pipeline.
"We recently held a session with South Cheshire NCT called 'Creatures of the Pond', where children had a go at pond-dipping, and in another session we all had a go at making hedgehog houses.
"The sessions have proven very popular and we are already looking forward to the next one.
"Our half-term events will be fun and exciting.
"We are already filling up spaces fast so get in touch to book a place for your child."
Lee Stewart, manager at Stapeley Grange, said: "We're really proud to relaunch our education programme, which has been fundamental to the centre for many years now.
"We believe education is the key to protecting wildlife and our natural surroundings and we really need the support of the local community to help us grow and sustain this unique educational resource."
The centre also runs a monthly Wildlife Club session on the last Saturday of the month.
"The club offers unique facilities for youngsters, including interactive classroom that links into the wildlife hospital, a fully accessible wildlife garden with opportunities to see some of the animals and a small woodland and campfire area for a wilder experience."
For more information email [email protected]