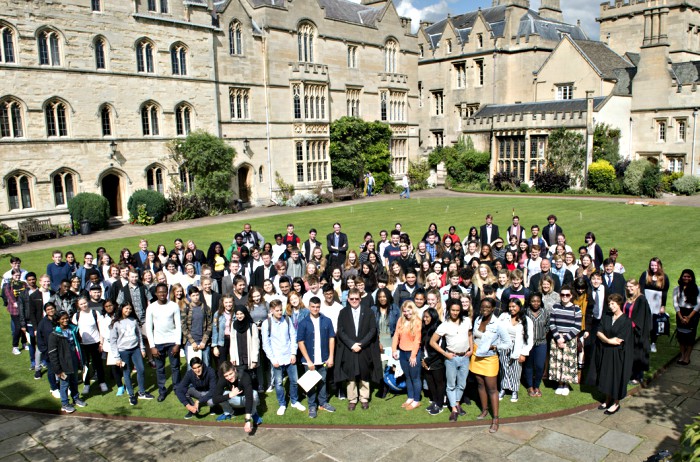 A record number of South Cheshire College A-Level students gained a place on the "Access Week Programme" to experience life as a University of Oxford undergraduate.
The partnership aims to inspire students from the North West to make applications to study at Oxbridge and Russell Group Universities.
Young candidates, including eight from South Cheshire, from the OxNet schools network.
They participated in academic courses and events in London, the North West and the North East throughout the year, before coming together at Pembroke College in Oxford for a week-long residential.
They spent the week studying and living in college and were hosted by undergraduates who acted as mentors and advisers, and postgraduates and Fellows who taught them.
The eight students from South Cheshire College took part in three subject centres including Humanities, Theology and Religious Studies and The Science Network.
Four were also selected to participate in a new interdisciplinary programme "The Ordered Universe Project", which focused on the work of a medieval scientist.
Fiona Burgess, Futures Coordinator at South Cheshire College, said: "Dr Giles Gaspar, Project Principal Investigator from Durham University and academic lead for the pilot, was very impressed with how our students performed throughout the week.
"He noted how they applied themselves both to the academic challenges and how they presented ideas worthy of undergraduate level study and beyond."
At the end of the week Pembroke hosted a prize giving ceremony, at which the Vice-Chancellor of the University of Oxford, Professor Louise Richardson, presented students who performed strongly throughout the programme with an award.
South Cheshire College's Ezekiel Wallis, 18, from Nantwich, was presented with a prize for the Humanities programme and Katie Chan, 17, from Hong Kong, also received a special mention for her dedication to the Humanities programme during the week.
"All of our students worked very hard during the week and tackled their academic briefs with enthusiasm, whilst also taking advantage of the additional social activities available," Fiona added.
"They were a credit to the college."