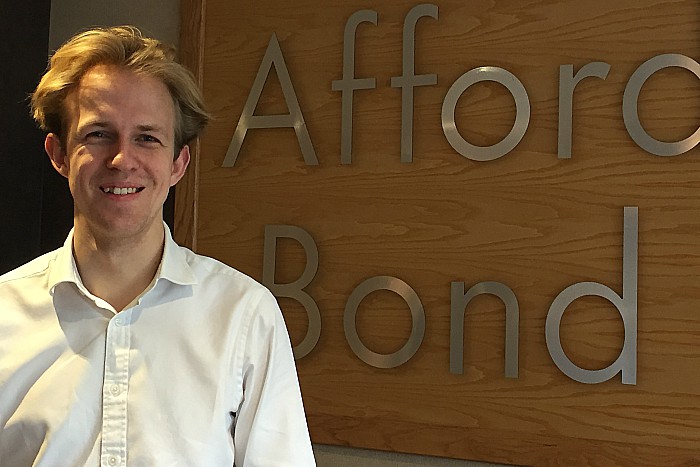 A trainee accountant is celebrating after completing his gruelling three-year training with Nantwich firm Afford Bond.
Now Charlie Styr will officially become a Chartered Accountant with the business based on Wellington Road.
Since leaving the University of Edinburgh, the 26-year-old has been working at the Nantwich office under the guidance of Partner Paul Edwards, his mentor throughout.
The accountancy firm, led by Partner and ACA approved trainer Jonathan Curwen, has developed a structured and innovative programme which ensures new chartered accountants are fully versed in accountancy legislation and practice.
"Usually we seek two or three quality graduates each year, with a 2:1 Degree as a minimum," said Partner Jonathan Curwen.
"Our trainees undergo further training and theory at Kaplan Manchester, who are the leading accountancy trainers to the top four practices in the UK."
Partner Paul Edwards said: "Charlie has demonstrated and applied the theoretical knowledge he gained during University, and now he has completed our three-year ACA programme, we know he can successfully handle a variety of complex situations in a professional environment.
"We are a great supporter of the next generation of accountants."
Charlie added: "The encouragement and guidance I've received at Afford Bond has been excellent.
"There were one-to-one reviews at each stage of my training and the ACA programme is very structured and well planned.
"I've really enjoyed working with so many different businesses across a wide range of market sectors, so definitely feel ready for the next step in my career."
In his spare time, Charlie enjoys playing golf, walking and driving sports cars.