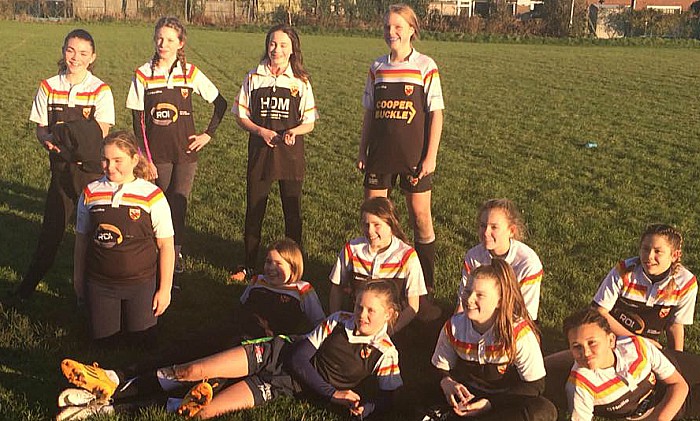 Girls rugby is taking off in style at Crewe & Nantwich after the Vagrants club achieved a historic first.
Every age group at the club was represented at matches for the first time at the weekend as the U13 and U15 girls played their first matches.
And the girls are now hoping to follow in the boots of the senior ladies team, which produced another stunning 55-15 victory against Chester Devas to move second in the Women's NC 17-18 – North West 1 league in only their second season together.
The club's girls section has boomed since its launch last year, with more than 35 players now turning up each Friday to train at nearby Reaseheath College.
Nik Joyce, chairman of the club's mini-junior section, said: "It was an amazing day of Girls Rugby, with 12 of our U13s, many of which were playing their first ever game of rugby, and two of our U15s at Ellesmere Port.
"The pre-match nerves and butterflies were evident on arrival, but these were soon put to one side when the team was decked out in their club shirts.
"It was a thoroughly enjoyable and sunny day at Widnes.
"Their coach-referee Steve did a fantastic job making the day a learning one for us all, loads and loads of positives in terms of what we did well and our hat-trick hero Charday Webster was an example of the team's teamwork and a bit of individual brilliance.
"A super first captaincy for Molly Manaton which will be shared among the players.
"It was so good to see the confidence grow as the games progressed and our handling and game understanding grew massively.
"The first game will always be the hardest – a massive well done to you all."
Any girls Year 7 or above who are keen to have a go, are invited every Friday from 6.30pm to 7.30pm at Reaseheath College 3G pitch.
Find out more by visiting http://www.cnrugby.uk/