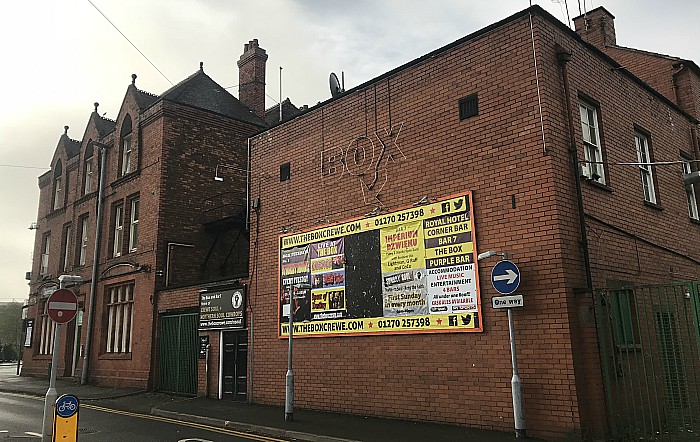 The future of one of South Cheshire's only live music venues remains in doubt today.
The Box, at the rear of The Royal Hotel in Crewe, could be demolished to make way for future development, according to regular users.
The final live gig at the iconic Pedley Street venue looks likely to be held this Friday, November 17.
Glyn Sutton runs Colossus Productions from the studio at the complex, and promotes original live music acts.
He said: "We've managed to secure one more gig at The Box.
"As far as new owners are concerned, November 17 will be the last gig.
"Let's show what we have to offer as a community in support of the arts and local music come down for the final send off.
"We have got at least one, maybe two, slots available on this to make the most of it.
"We are in talks with another venue about the future and all bands booked for other dates will be rescheduled."
If The Box does close, South Cheshire music fans face having to travel to The Sugarmill in Stoke-on-Trent, or to Manchester or Liverpool for a bespoke live music venue.
We contacted the Royal Hotel on Nantwich Road and the manager declined to comment.
Nantwichnews is awaiting a response from the hotel's owners.
(Pic by Jonathan White)