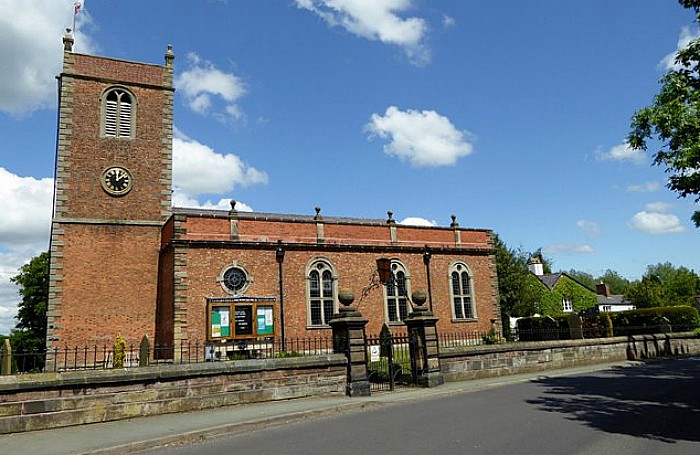 Wistaston and District Flower Club has teamed up with St Bartholomew's Church in Church Minshull to stage a floral art exhibition.
The debut of the club's "The Twelve Days of Christmas" floral art exhibition will be staged on December 1-3.
Award-winning florists across the region will showcase 12 Christmas floral displays – each representing one of the 12 days of Christmas.
All displays will be on show to the public in St Bartholomew's Church between 11am and 4pm.
There will be an exclusive evening event at 7.30pm on Friday December 1 involving music, wine and canapes.
All displays will be auctioned off on the final day of the exhibition.
Jean Jones,  event organiser, said: "We're bringing together the region's best florists, the church and the local community to showcase a 'first of its kind' Christmas spectacular that will appeal to both young and old"
"Exhibitors include award winning arrangers, florists from across Cheshire and Reaseheath College."
Children from St Oswald's Primary School in Worleston, will make Christmas tree decorations which will be part of the exhibition.
They will also be learning about flower arranging during a workshop, which is being run by florists from the local area.
John Headon, Church Warden for St Bartholomew's Church, said: "We're so excited the church is hosting this floral extravaganza.
"The event is uniting local communities, businesses and people of all ages and promises to be a breath-taking floral tribute to 'The Twelve Days of Christmas'."
Several local organisations are backing the event with sponsorship.
These include Aqueduct Marina, Worleston Post Office, Hibberts Solicitors, Distinctive Designs, and Bentley.
Butterfly Dance School, Grant's Butchers, Young Gas and Oil and the Parish Council are also supporting.
The Badger Inn and Rookery Hall are also supporting the event.
Tickets to attend daytime exhibition are £5 each and for the exclusive evening event on December 1 are £10 per person.
A raffle and refreshments will be available with proceeds going to St Bartholomew's Church and Wistaston and District Flower Club.
Contact 01270 522466 or 01270 650341 for tickets and group bookings.
(pic by Philip Platt, used under creative commons licence)