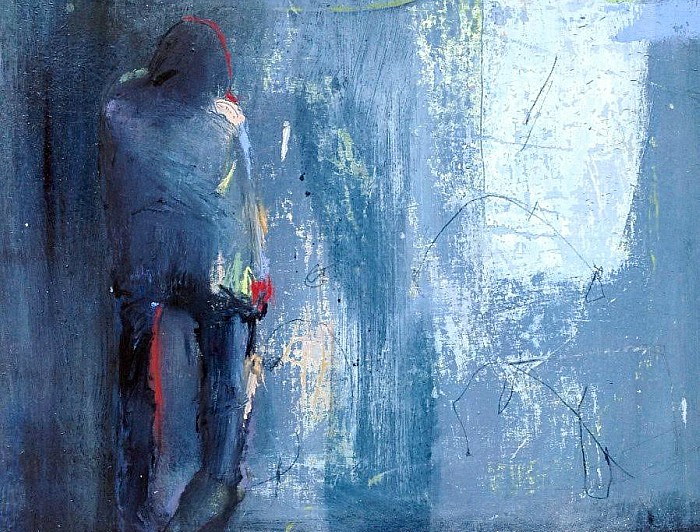 Spurstow artist and former teacher Dee Walker has been shortlisted for the prestigious MS Amlin Continuity Prize with her painting, The Lake is Deep.
The prize, part of the National Open Art (NOA) competition, is sponsored by MS Amlin, the London-based arm of Japanese global insurer MS&AD.
The MS Amlin award asked artists to respond to the theme "continuity in an uncertain world".
Dee, who lives in Spurstow and is originally from Lancashire, said: "My work uses the transformative qualities of paint to draw on the landscapes we construct around ourselves.
"My piece of work is inspired by the real places we tend to inhabit and the inner 'landscapes' we build in our heads as we cope with the fluctuations of hope, anxiety and uncertainty around us."
MS Amlin's global director communications Adrian Britten is thrilled with the response to the competition.
He said: "As an insurer, our role is to provide continuity when people and businesses are challenged in this uncertain world and these artistic responses to that idea are both
insightful and thought provoking.
"With more than 950 submissions, all those who made it to the shortlist should be celebrated for the quality of their contributions to our cultural lives."
The winner of the MS Amlin Continuity Prize will receive £5,000.
And the winning work will also be exhibited at the 21st National Open Art Exhibition at the Oxo Tower's Bargehouse.
Now in its 21st year, the National Open Art competition (NOA) is recognised as the UK's premier open art competition that exists to nurture emerging and established artists (professional and amateur) based in the UK and Ireland.