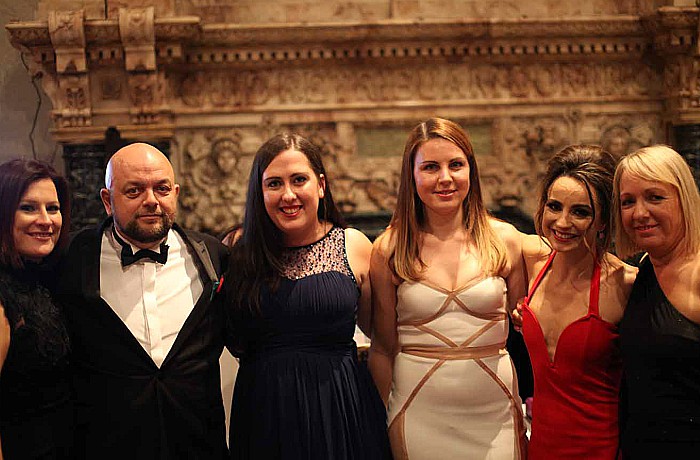 Nantwich firm TFC Supplies Ltd has raised almost £7,000 at a charity ball in memory of tragic Hough youngster Lewis Crossley.
Seven-year-old Lewis died just days before the ball after a two-year battle against T Cell Acute Lymphoblastic Leukaemia.
Despite the heart-breaking circumstances, Lewis' parents insisted the event organised by the landscaping and building merchants should go ahead at Crewe Hall Hotel as a celebration of Lewis' life.
All proceeds raised will go directly to the Crossley family.
The ball was attended by 100 guests, many of whom came from Nantwich and Crewe while many more travelled from Staffordshire and beyond.
Guests were treated to a red-carpet experience, enjoying a champagne reception in the beautiful Sheridan Suite before proceeding to the Long gallery for the evening's entertainment.
A three-course dinner was followed by a live auction which was led by Stuart and Dan Hassall, of Hassall Brothers Auctioneers.
The auction included a collection of unique sporting memorabilia, fine art as well as various dining experiences.
A signed 2017 Manchester City shirt, an illustration by Sarah Capper of Doodleicious Art and an original drawing by Simon Tofield, creator of Simon's Cat were among the top sales of the evening.
The ball closed with a show-stopping performance from Manchester indie group, The RainBand, who had flown in that morning from Milan to donate services to the event.
TFC Supplies General Manager Rolana Wright said: "Our immense thanks go to every single person who supported this very special evening of fundraising.
"It's such a privilege to be able to do something to show our support to the Crossley family."
The ball was coordinated by TFC Supplies Marketing Communications Manager, Paula Hassall.
Paula said: "We can't thank everybody who helped make the night possible enough.
"From the businesses and individuals who so generously donated prizes, through to the band, Crewe Hall and every guest who attended.
"We hope that this is the first of many such events for TFC Supplies."