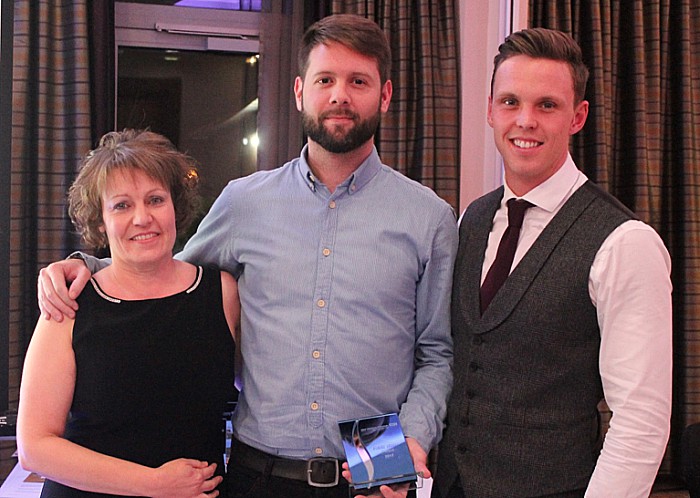 Leighton Hospital staff were honoured for their hard work – by Olympic gold medalist Joe Clarke!
Employees for Mid Cheshire Hospitals NHS Foundation Trust were given the golden treatment at an awards ceremony.
Joe, who won individual gold in the 2016 Rio Olympics, was the guest speaker at the Trust's annual 'Celebration of Achievement' evening at Crewe Hall.
It recognises local NHS employees who go above and beyond to help improve the quality, safety and experience of patient care.
More than 200 members of staff attended the ceremony.
The following winners were announced:
Public Choice Award: Fran Lopez
Volunteer of the Year: Isobel Jeffers
Apprentice of the Year: Mitchell Benson
Outstanding Contribution to Patient Safety and Care: Emma Beveridge
Outstanding Contribution to Quality and Safety: Bowel Cancer Screening Team
Leadership Award: Charlotte Phillips
Outstanding Contribution to Personal Development: Nicola Ritchings
Employee of the Year: Jonathan Forrester
Team of the Year: IT Services
Chairman's Award: Irene Doldon
Joe delivered a motivational speech about perseverance and his sporting history before handing out awards with MCHFT chief executive Tracy Bullock.
Joe, the first British competitor to win an Olympic gold in the men's canoe slalom, said: "When I was asked to attend the awards I felt honoured.
"The job all the staff do is amazing – I've needed the service over the years so didn't hesitate when asked to get involved.
"The evening was fantastic and all the stories were inspiring.
"Congratulations to all of the winners and thank you for the fantastic work you all do."
The evening also raised funds for Mid Cheshire Hospitals Charity.
A raffle on the night raised more than £500 towards the charity's 'Everybody Knows Somebody' Dementia Appeal, which aims to raise £1.5 million.
Chief Executive Tracy Bullock said: "The evening was a chance for finalists to receive much-deserved recognition for their commitment to their roles.
"I would like to congratulate all winners, and similar praise for all of those who were nominated.
"It is dedication, knowledge and enthusiasm like theirs that makes me proud to be a part of both Mid Cheshire Hospitals and Central Cheshire Integrated Care Partnership."