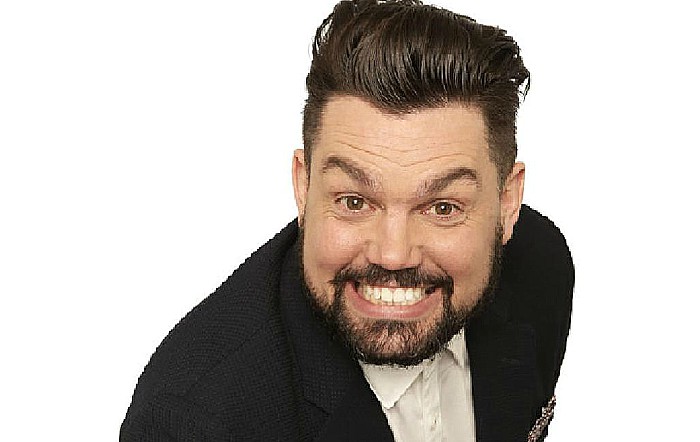 It's back – and what a show to start with!
The Very Best in Stand Up launched into its 2018 season with a rip-roaring night of comedy at Nantwich Civic Hall.
Four top acts were on top form to the delight of a sell-out crowd, who continue to support one of the best-value nights out in Cheshire.
But it was headliner Charlie Baker who stole the show with a stunning half-hour set, blending great gags, charm and a surprisingly good singing voice.
It's easy to see why he has earned a reputation as the "superior modern showman" with this performance.
His cheeky Devonshire demeanour certainly endeared him to his audience from the moment he bounded on stage in his under-sized 'online' shirt!
He strutted the stage with a devilish twinkle in his eye. Here was a performer in command of his art, it was a joy to witness.
And the acts before him certainly helped to create that atmosphere in which comedians revel.
First on was Bolton-born Steve Royle, a multi-talented actor, writer, comedian, and juggler.
He whipped the crowd up with his rib-tickling gags (the upholstery machine one never gets old!) and saucy seaside humour, it was the perfect opening act.
And he was followed by the brilliant Black Country comic Sean Percival.
The ex-welder from Dudley brought an earthy reality to proceedings with some gut-wrenchingly funny (and often filthy!) observational humour.
He's never afraid to poke fun at himself, and dishes it out to audience members in equal measure as a certain three ladies can testify.
It was all compered by the excellent Danny McLoughlin, one of the most highly regarded MCs on the circuit bill.
At just £10 a ticket, it proved to be the perfect antidote to any lingering January Blues.
Let's do it all again in four weeks, please!
For details of forthcoming shows, visit www.civiccomedy.co.uk