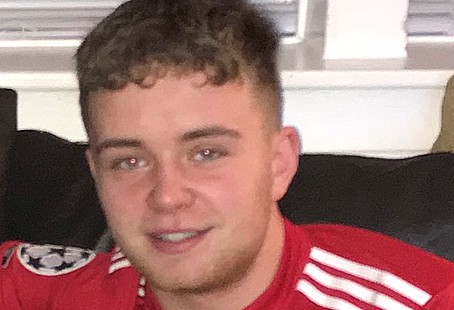 The family of Wistaston man Josh Clayton have paid heartfelt tributes after his death in the A41 crash near Chester.
Josh was one of three friends killed in the incident at Dragon Hall on February 7.
The 19-year-old died after a nine-day fight for life in hospital.
Darryl Smith, 29, and Sean Broomhall, 24, were also killed in the incident. All three men were from the Wistaston area.
A statement released by Josh's family said that they were "heartbroken" at his death.
It read: "We are absolutely devastated and heartbroken at the loss of our beautiful boy Josh. He was a larger than life character who was loved by everyone he met.
"He was adored by his three young brothers, Louie, Rory, and Jack and he loved each of them dearly.
"Josh fought for nine days after the accident but unfortunately passed away on Friday around 2:50pm.
"During those nine days his close family was by his bedside day and night along with a seemingly never ending stream of visitors including his extended family from Chongi MMA.
"This was a devastating accident which resulted in three young men losing their lives.
"Josh loved spending time with Daryl and Shaun both in and out of work.
"We're also thinking of their friends and family at this very sad time.
"We would like the pay tribute to the doctors and nurses from the critical care unit at Aintree University hospital who worked tirelessly to save Josh's life.
"Each and every one of them were amazing and we can't thank them enough for their effort.
"Josh was surrounded by his family until his very last heartbeat.
"But in all of our hearts he will live forever."
A 39-year-old woman who was airlifted to hospital after the collision has since been released from hospital.
Any witnesses to the incident is asked to contact Cheshire Police on 101.