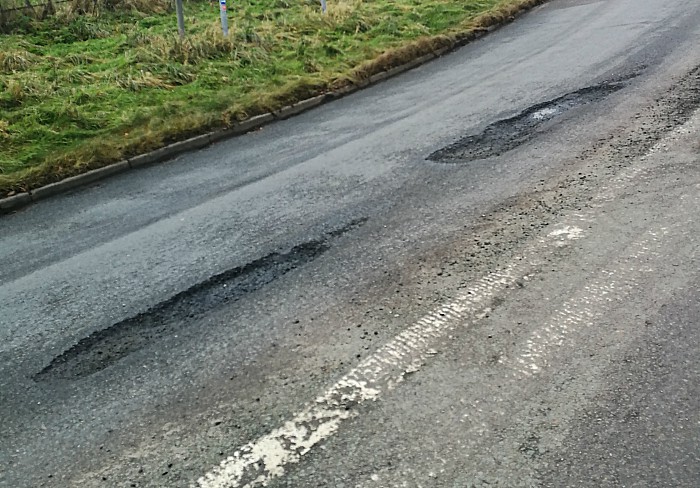 A Nantwich driver whose car was badly damaged by this massive 4ft-long pothole, said he was refused compensation because Cheshire East Council told him the road was fine!
Kevin Tew's car suffered £150 damage when it plunged into this 5in-deep, 18in-wide "bunker" on a bend on Main Road in Weston.
He took a picture of the damage and the offending potholes two days later and applied for compensation.
But he was stunned when he received a reply from Cheshire East four weeks later, which said the road had been checked 12 days before his incident and was deemed "satisfactory".
Now he has vowed to take the authority to court after facing a bill for almost £150.
Kevin said: "I filled in the claims form for the damage which was not an easy process.
"Four weeks later, they sent me a letter saying my claim was unsuccessful as they had checked the road three times in a 12-month period and it was last checked only 12 days prior to me hitting it and the road was satisfactory on that date.
"The first hole was about 5 inches deep, 18 inches wide and over 4ft long.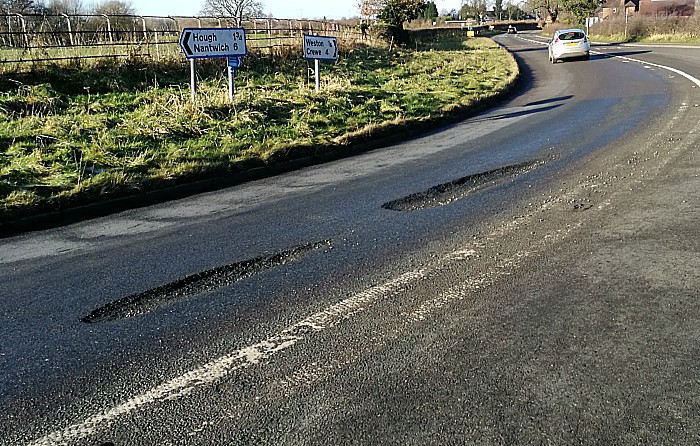 "I'm not happy about being knocked back from the claim. The size of the hole was more of a golf bunker!
"I could hit six or more large pot holes a month and they could keep causing major damage to my vehicle, but I have to get it repaired to make sure my car is roadworthy but I can't afford to keep doing that."
The damage to Kevin's expensive alloy wheel on his Skoda superb cost more than £135 to fix.
"What's not stopping me hitting another one and having to pay again?" he added.
"The state of the roads are dangerous.
"Vehicles are being forced into swerving around erratically to dodge holes which are only seen last minute.
"God knows what it must be like for cyclist and motorbike riders?"
Meanwhile, other road users say temporary pothole patching repairs are barely lasting a few weeks.
This one (below) at the junction of Cheerbrook Road and Wybunbury Road in Willaston was repaired only six weeks ago.
A spokesperson for Cheshire East Council said: "As the particular case referred to is the subject of potential legal proceedings it would be inappropriate to comment on the matter."