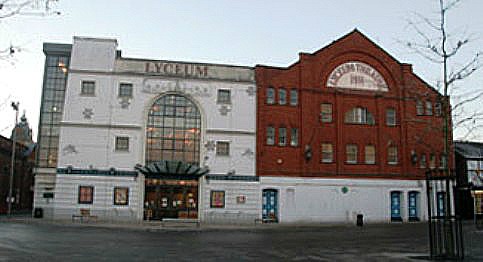 Curtain Call Youth were back at Crewe Lyceum this week with their production of Bugsy Malone, writes Claire Faulkner.
The company, which had a cast of more than 50 young actors (and lots of custard pies), was directed and choreographed by Joel Montague and they delivered an outstanding and entertaining show.
The cast were incredible and full of energy.
It's wonderful to see a cast of young people on stage with so much talent and enthusiasm.
Tom Abisgold did an amazing job as Bugsy.
Cast opposite was Emilia Malcolm as Blousey Brown and Jasmin Mia Robertson as Tallulah.
Leroy was played by Reiss Smith and Fat Sam by Eddie Thomlinson-Cliffe.
The big, well known musical numbers including; 'Fat Sam's Grand Slam', 'Best at Being Bad' and 'Down and Out' were all very well staged and brilliantly performed by everyone.
My favourite routine from the show was 'So You Want to be a Boxer.' The timing and choreography were just fantastic.
A special mention must go out to Kyle Edwards who played Fizzy, and who sang the solo 'Tomorrow' on stage.
Kyle, you did a fantastic job. Well done.
Congratulations to everyone involved with Curtain Call Youth, I can't wait to see what you do next.
For latest information on shows and tickets at Crewe Lyceum, visit www.crewelyceum.co.uk