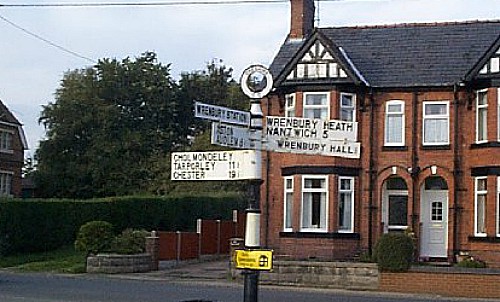 Plans for 41 homes on the outskirts of Wrenbury near Nantwich have been rejected by a planning inspector after a two-day appeal.
Gladman Developments appealed against the Cheshire East Council decision to refuse permission for the houses on a green field site, claiming the authority could not demonstrate a five-year supply of housing land.
They said the council could only show a supply of 4.6 years – equivalent to a shortfall of more than 1,000 homes.
All councils must be able to demonstrate that they have a five-year rolling supply of housing land in their area to help meet local and national need.
But in the Wrenbury case, the inspector concluded that "there is a supply which exceeds the five-year requirement" amounting to five years and three months.
Cllr Ainsley Arnold, cabinet member for housing, planning and regeneration, said: "I am delighted this appeal confirms the council's long-held view that the requisite five-year supply of housing is in place.
"With our Local Plan adopted less than a year ago and housing allocations totalling almost 1,000 hectares, I was always confident the council had made adequate provision for the homes local people need.
"It is also gratifying that this decision backs the council's efforts to protect the character of the Cheshire countryside and landscape.
"I hope with this important decision under our belts, we can now concentrate on ensuring homes are built in a timely fashion and to the best possible quality."
(pic under creative commons by John V Nicholls)