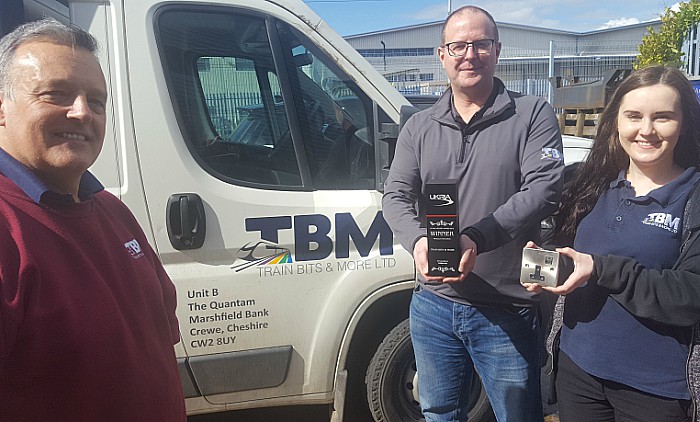 South Cheshire firm TBM Rail has beaten off stiff competition to win a Product Innovation Award at a prestigious national railway awards.
The firm, on Marshfield Bank Business Park in Crewe, invested three years developing a slimline power socket with USB slots to help rail operators improve services for passengers.
The devices have been fitted to fleets of trains operating between Humberside and London, and most recently on the TransPennine route.
The UK Railway Industry Awards (UKRIA), organised by the Railway Technology Magazine, pitched TBM Rail alongside industry giants like Siemens and Network Rail in their category.
Neil Smith, TBM Director, said: "It was a fabulous gala showcase for the rail sector and a great reward for everyone at TBM Rail.
"Much of our work goes unnoticed, such as seat cover cleaning, toilet tank services and nylon coatings applied to the hand rails that aid safety in carriages.
"The power sockets we developed have grabbed the public's attention.
"They fit into most carriage walls, so even some of the older train stock has been upgraded to give passengers the power they need for mobile phones and laptops."
TBM Rail is working on other products and technologies to improve journeys and enable the UK's train operators to give more value to travelling customers.
A range of high-quality washroom appliances and advanced door sensor switches will soon feature on routes across the country.
Find out more about TBM Rail at www.tbmrail.com