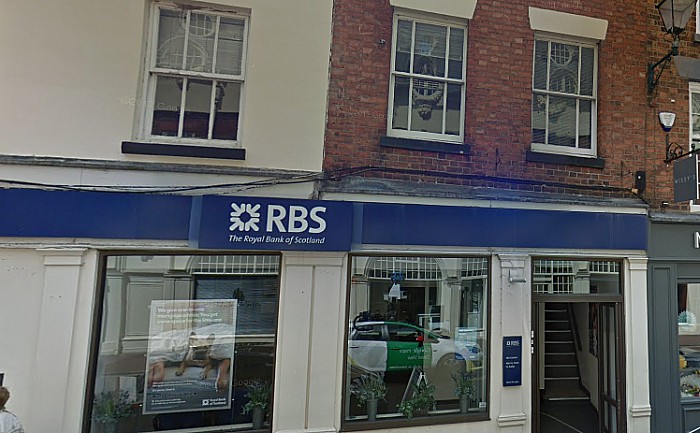 The Nantwich branch of the Royal Bank of Scotland is among more than 160 to close, the company has announced today.
RBS is to shut 162 branches across England and Wales, including the Pillory Street outlet in Nantwich town centre.
It could be closed as soon as late July or August this year, when 109 in total are scheduled to shut for the final time.
The remaining branches will be closed in November this year.
RBS say 792 jobs would go as a result and staff would be offered voluntary redundancy.
Other branches in Cheshire to close include Sandbach, Alderley Edge and Knutsford.
An RBS spokesman said: "We are no longer launching Williams & Glyn as a challenger bank, and we now have two branch networks operating in close proximity to each other; NatWest and Royal Bank of Scotland, in England and Wales.
"As a result, we have had to review our overall branch footprint in England and Wales and we've made the difficult decision to close a number of Royal Bank of Scotland branches.
"Customers of Royal Bank of Scotland in England & Wales will be able to use NatWest branches instead for their everyday banking needs."
Unite union says in the case of 71 of the 162 branches closing, customers will be forced to make return journeys of about 25 miles to reach another one.
(pic by Google Streetview)