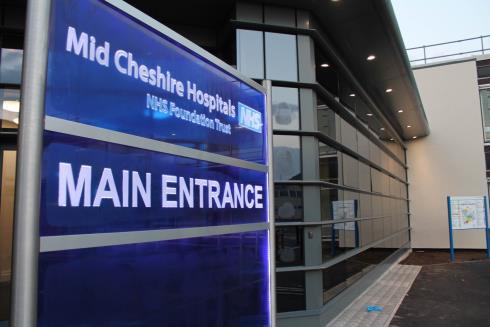 A nationwide fault meant 1,400 women from mid and south Cheshire were not sent invitations for routine breast cancer screening, it has emerged.
Jeremy Hunt, Health Secretary, announced last week that as many as 450,000 women aged 68 to 71 in England had not been sent invitations since 2009 – and up to 270 women may have died as a result.
Now it has emerged that 1,400 women in the Mid Cheshire Hospitals NHS Foundation Trust area failed to receive their screening invitations between their 68th and 71st birthday.
The figures were unveiled at a meeting by the trust's chief operating officer, Chris Oliver.
"We are now working through that with NHS England and Public Health England," he said.
"We have locked in with East Cheshire Trust to look at how to do this and we are working through that at the moment.
"Any patients that are affected are being diverted to the national helpline."
The trust is responsible for Leighton Hospital in Crewe, Victoria Infirmary in Northwich and Elmhurst in Winsford.
Women who were affected by the fault should receive a letter by the end of May.
Anyone affected by the issue can call the helpline on 0800 169 2692.