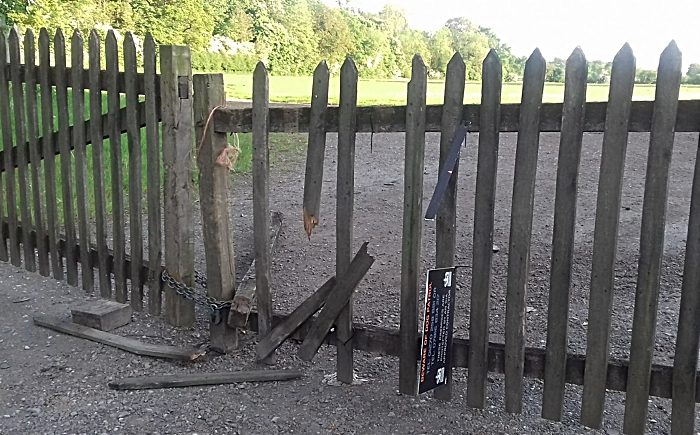 Vandals damaged Nantwich Showground equipment after breaking into a storage area at Dorfold Park.
Nantwich Show organisers found the damage when they visited the site earlier today (Sunday May 20).
They fear the damage runs into hundreds of pounds and are appealing for help to trace the offenders.
Police have visited the scene off Chester Road where fences were vandalised, a building broken into, and long sections of drainage piping ruined.
These images also show signs of fire damage.
Nantwich Show member Alan Southern said: "Whoever did this also had a good fire as you can see!
"There were beer cans everywhere and they've dragged the drainage pipe out of storage and damaged this, it's no good now.
"It's probably kids, but damage will probably run into hundreds of pounds.
"We're appealing for anyone who knows anything to come forward."
Nantwich Show 2018 is just two months away, scheduled to be held on Wednesday July 25.